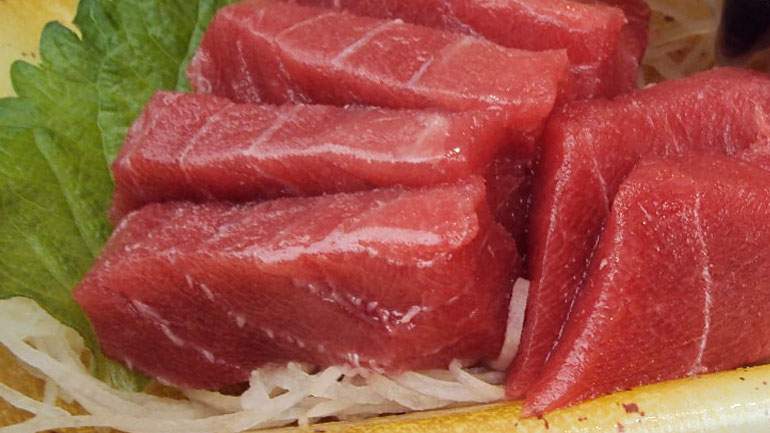 Ingredients:
4 oz sashimi grade tuna
4 oz jicama sliced
2 oz lime juice
2 oz extra virgin olive oil
1 avocado
5 or 6 cilantro leaves
1 serrano chile
Salt & pepper

Directions:
Slice tuna into thin slices with a very sharp knife. Slice jicama into thin slices roughly the same size as the tuna. Lay the jicama slices on a clean cold plate, lay tuna slices on top of jicama. Season tuna with salt and pepper, drizzle with lime juice and extra virgin olive oil. Place a small slice of avocado and serrano chile on top of each piece and serve.