View all Recipes
Tuna Tartare Wrapped in Smoked Salmon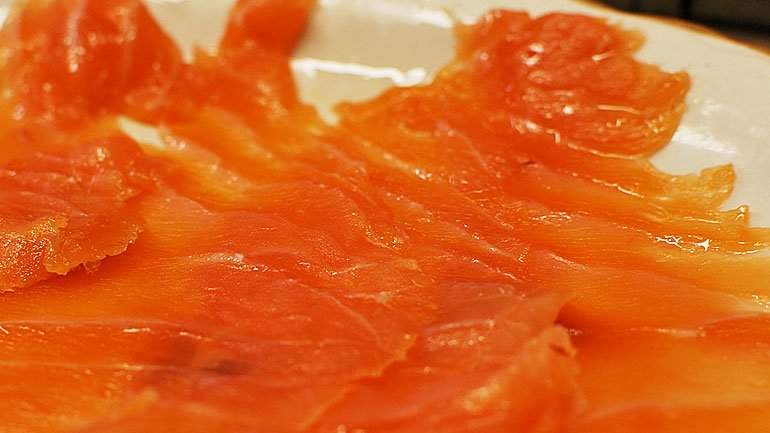 Ingredients:
12oz fresh yellow fin tuna thinly chopped (make sure the color is bright and pink/red)
3 tablespoons of home made mayonnaise
1 tablespoon on thinly chopped chives
1 tablespoon of small capers
4 dashes of green Tabasco
a pinch of salt
a pinch of black pepper
4 very thin slices of good quality smoked salmon

Directions:
Mix all ingredients, except salmon in a bowl, trying not to make a past of the tuna. Adjust seasoning to taste. Keep refrigerated until last minute.

Line a 4oz ramequin with a piece of clear plastic film, then line the same with a slice of smoked salmon. Fill with the tuna tartare. Keep well chilled until time to serve

Ingredients for wasabi-cucumber dressing:
1 cup of home made mayonnaise
¼ cup of pureed cucumber (peeled, seeds removed)
¼ cup of Wasabi powder
1/8 cup of club soda
¼ horseradish
1 teaspoon of salt

Directions:
Blend all the ingredients into a bowl and set aside in a cooler.

Ingredients for Parmesan Crisp:
6 oz Shredded parmesan cheese

Directions:
Melt 1 ½ oz at a time in Teflon coated pan, until crisp (not burnt).

Final Assembly:
Carefully remove the tuna from its ramekin by pulling the plastic film out. Place in the center of the plate. Surround the tuna with wasabi-cumber dressing. Set the Parmesan crisp on the top of the tartare and serve with a French baguette.