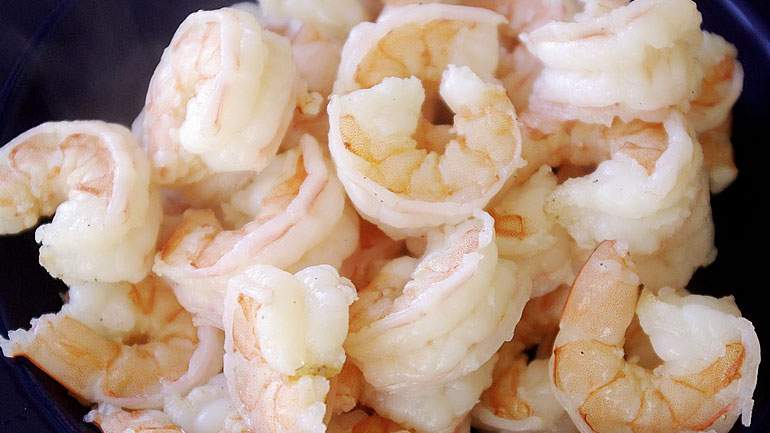 Ingredients:
1 lb Tomatoes
½ lb Shrimp
2 cups olive oil
1 lemon
1 teaspoon of Salt
½ lb Chinese Long Beans
1 Eggplant
1 cup of Water
1 cup of Fish Sauce
1 ½ cups of Brown Sugar
3 Limes
1 teaspoon of Siracha Sauce
2 teaspoons of Chili Garlic
1 teaspoon of Rice Wine Vinegar
Fresh Herbs of Cilantro, Thai Basil, and Mint
1 teaspoon of Basil Oil

Directions:
Wash and then slice the tomatoes. Poach the shrimp in oil with lemon and salt. Cook at 130° F until half done; then let rest in oil until cooked. Fry the Chinese Long Beans at 350° F until tender. Cook in eggplant steamer, cut into oblique and then marinate.

Marinate eggplant in water, fish sauce, brown sugar, lime juice, Siracha sauce, chili garlic, and rice wine vinegar. Garnish with fresh torn herbs, drizzle ½ teaspoon of marinade on top and garnish plate with basil oil.