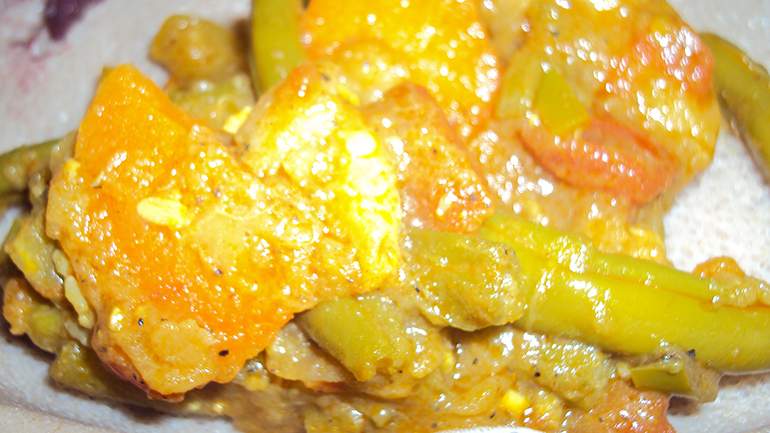 Serving for 4 People
Ingredient List:
½ cup of olive oil
4 carrots, thinly sliced
2 white onion, sliced
1 teaspoon of sea salt
½ clove of garlic
½ teaspoon of ground ginger
¼ teaspoon of ground turmeric
½ head of a cabbage, largely chopped up
4 medium potatoes, peeled and cut into 1-inch cubes
Directions:
Heat the olive oil over medium heat and sauté the onions until translucent, around 5-10 minutes, until light golden brown. Add the carrots and onion in the hot oil about 5 minutes.
Stir in the salt, garlic, ginger, turmeric and cabbage and cook another 15-20 minutes.
Add the potatoes and cover. Reduce heat to medium-low and cook until potatoes are soft, 20-30 minutes.