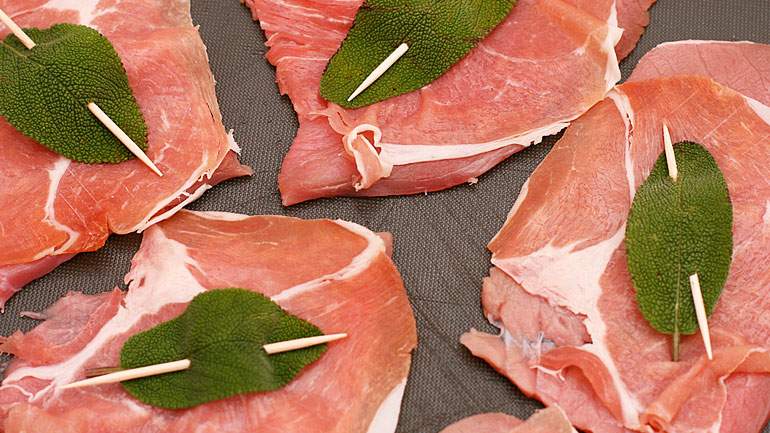 Ingredients:
6oz. veal
3 slices of prosciutto
Sage (6-8 leaves)
2 table spoons of butter
½ cup of Marsala wine
½ cup of beef stock
½ cup of chicken stock
3oz of spinach
1 shallot head
2 table spoons of olive oil
Flour
½ tea spoon parmigiano cheese
Salt to taste
Pepper to taste

Directions:
Cut veal into three 2 oz pieces. Pound each piece until flat and round, then place prosciutto on top of veal. Place sage leaves on top of prosciutto. Press lightly to adjoin ingredients and then lightly flour veal.

Place two table spoons of olive oil and minced shallot head in a frying pan, saut? veal. Remove oil from bottom of frying pan and add butter, marsala wine, beef stock, chicken stock and salt and pepper and reduce. In a separate frying pan saut? fresh spinach and butter, add salt and pepper to taste and Parmigiano cheese.

Place prepared veal on top of a bed of saut?ed spinach.

Alpana Singh?s Wine Recommendation
For Il Mulino Restaurant?s Saltinbocca: 2005 Feudu di San Nicola Negroamaro, Puglia, Italy.