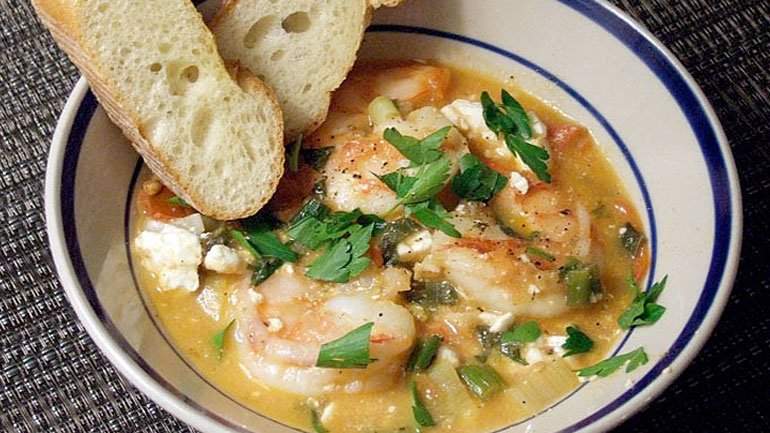 Ingredients:
2 lbs Peeled and De-veined Shrimp (about 20 shrimps per pound)
2 Medium Onions - chopped
4 Garlic cloves - chopped
¼ Cup Extra Virgin Olive Oil
½ lbs Feta Cheese - crumbled
1 Jar Tomato Sauce (Plain)
Salt and Pepper

Directions:
Preheat your oven to 400° F. Butterfly and wash the shrimp.

Pour the olive oil into a medium sized sauce pan. Heat the oil and then add the onions and garlic. Sauté for 5 minutes and then add the tomato sauce, salt and pepper and then cook for 5 more minutes.

Place the shrimp in a pan and cover each shrimp with the sauce. Place the pan in oven and cook for 15 minutes. Now add the crumbled feta on the shrimp and bake for 5 more minutes until the cheese starts to soften.

As a side dish, rice compliments this meal well. You can serve the shrimp over the rice if desired.

Serve hot and pair with a lighter dry white wine as the dish itself is very flavorful. Enjoy!