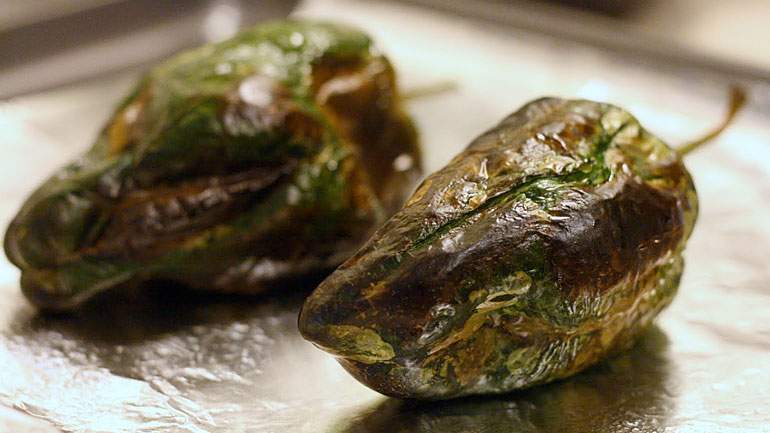 Prepare in given order:

Avocado Relish:
1 diced avocado
1 cup of cooked black beans
1 cup of cooked corn off the cob
½ tbsp of chopped jalapeno pepper
2 tbsp of chopped red pepper
1 pinch of chopped cilantro
2 tbsp of lime juice
1 tbsp of rice vinegar
Salt to taste

Combine all ingredients and toss lightly.

Poblano Lobster Sauce Ingredients:
1 cup of white wine
2 roasted poblano peppers
1 tsp of fresh ground garlic
2 pints of heavy cream
3 finely chopped shallots
8 chopped sun-dried tomatoes
1 tbsp of lobster base

Reduce wine with roasted poblano pepper, garlic, shallots, and sun-dried tomatoes for 2 minutes. Add lobster base and heavy cream, and simmer for 3 minutes. Salt to taste.

Salmon:
4 - 8oz filets

Salt & Pepper filets.

Mark on grill, and finish in a pre-heated oven at 350 degrees for 7 minutes.

Top salmon with Poblano Lobster Sauce, and top with Avocado Relish.

Serve with yucca and julienne vegetables.