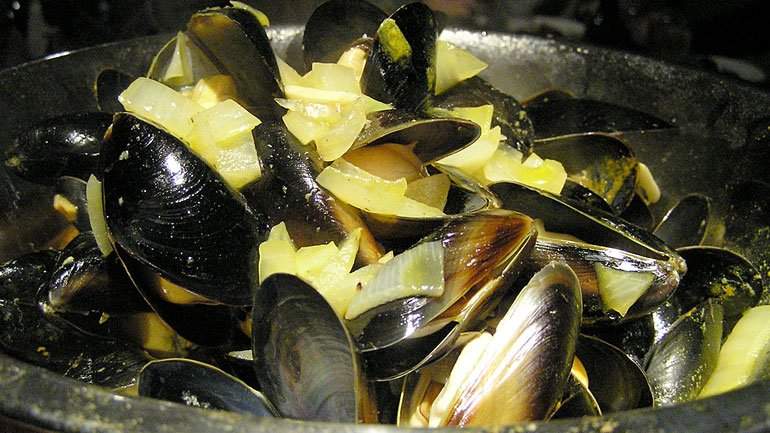 This recipe comes from Chef Anibal Pagan, who has been with the company for 20 years. It is quick, and can be prepared easily at home. At King Crab we serve this dish with our toasted pita chips for dipping, but you may substitute your favorite crispy bread. When selecting mussels, be sure that none of them are open prior to cooking.

Ingredients:
15-20 mussels
½ cup water
3/4 stick butter
½ cup white wine
¼ cup chopped scallions
2 cloves garlic, minced
1 tbl. finely chopped basil
2 lemon wedges
salt
pepper

Directions:
In a large skillet with fitted cover, melt butter over a medium heat. When fully melted add mussels, water, white wine, scallions, garlic, basil, and the juice from lemon wedges. Cover and let cook over medium heat for approximately 3-5 minutes. The mussels will open up. If a mussel does not open, discard. Salt and pepper to taste. Serve in a large bowl with any crispy bread chips; our customers love to dip pita chips in the rich broth.