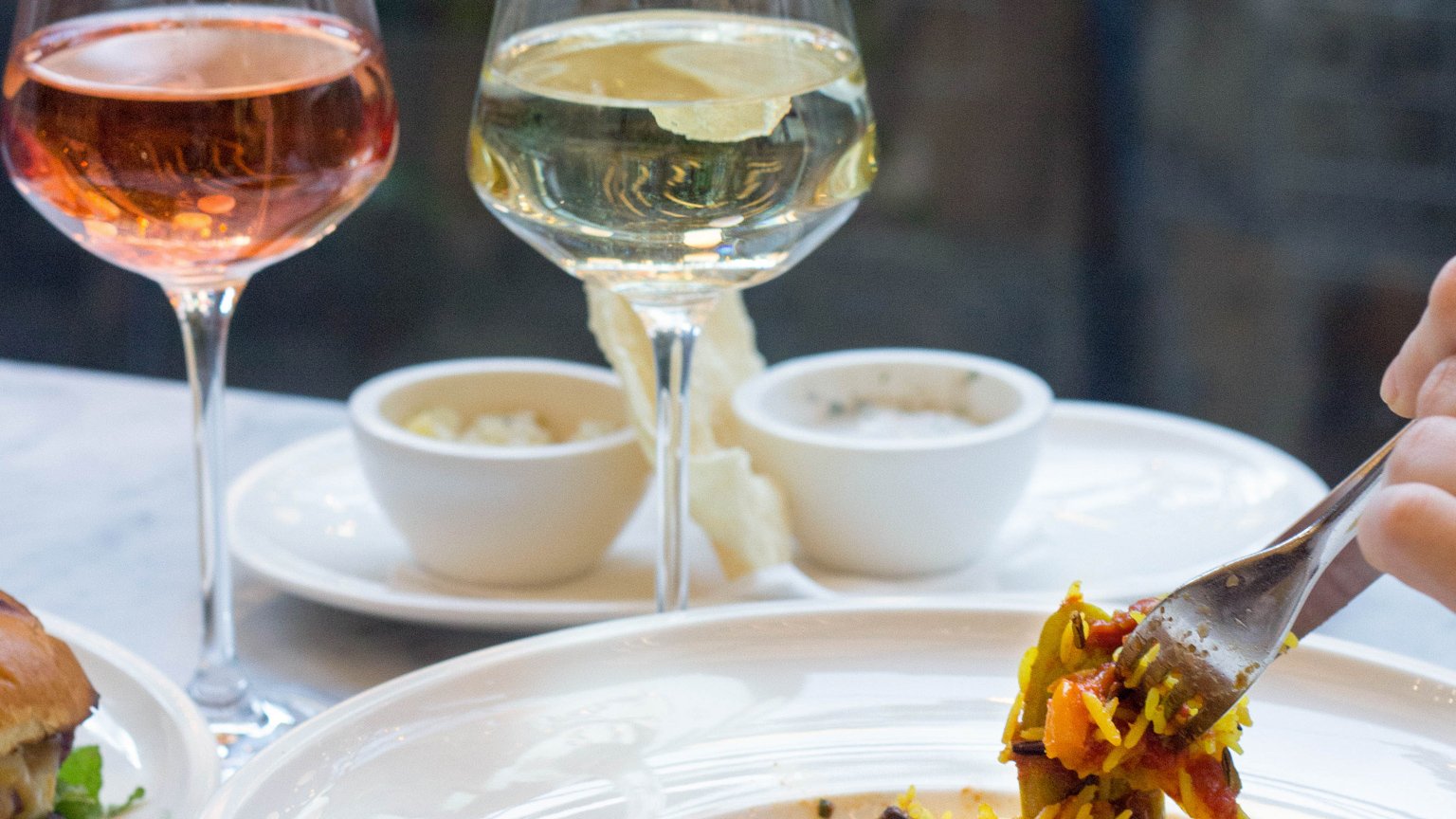 Delivery and takeout are becoming an ever-increasing presence in our lives, with a staggering 86% of consumers using off-premise delivery channels at least once a month, according to a recent survey. Part of the uptick in the demand for food-on-the-go can be attributed to the rise of in-home entertainment options and a consumer base becoming more comfortable with getting virtually anything delivered, including gourmet food options. Many restaurants, beyond the usual pizza and Asian fare, have adapted their offerings to meet this recent trend, and have partnered with delivery companies to bring us everything from fancy tacos to tuna tartare delivered straight to our door. And for us wine lovers, this presents a wonderful opportunity to enjoy our favorite wines with a wider range of dishes – no reservations required. Here is a wine and food pairing guide to some popular takeout and delivery options that will enhance your home dining experience.
Mexican and Albarino: Albarino is primarily grown in the Galicia region of Spain, which is famous for its seafood. It is light-bodied, non-oaked, and similar in style to a Sauvignon Blanc but with more pronounced mineral and lime zest notes, making it a refreshing complement to many popular Mexican dishes including tacos, ceviche, and guacamole.
Sushi and Gruner Veltliner: My usual pairing for sushi is a crisp off-dry Riesling from Germany but this can be too sweet for some. The next best pairing is Gruner Veltliner from Austria. Sushi is best paired with a light-bodied white wine with bright citrus notes, and Gruner fits like a glove. Avoid heavy and oaky wines like Chardonnay, which can overpower the delicacy of raw fish. Also avoid tannic red wines such as Cabernet Sauvignon or Malbec, which can enhance the fish oils and make your sushi taste spoiled or "fishy."
Italian and Sangiovese: My general rule of thumb with food pairings is if it grows together, it goes together, and Italy exemplifies this statement better than most. Sangiovese is grown throughout Italy and can vary in flavor, price point, and style depending on the region; in general it is medium-bodied with notes of sour cherry, earth, and a slight tartness. This tangy bright acidity makes it an ideal match for many Italian dishes such as pizza, tomato pastas, braised dishes, and roast chicken. Another alternative to Sangiovese is Montepulciano d'Abruzzo or Primitivo.
Burgers and Malbec: Sometimes you just want a juicy burger, and Malbec is my go-to wine when the craving comes. Malbec is grown at high altitudes throughout Argentina, which provides a large amount of sunlight to fully ripen the grapes – this gives Malbec its characteristic dark violet color and intensity. The resulting wines are soft in texture but full of concentrated notes of plum and blackberries. This intensity stands up well to all the components that we love to add to our burgers - be it cheese, grilled onions, condiments, bacon, fried eggs, or avocados.
Indian and Prosecco: Indian food is one of the most popular takeout options in the UK, and that trend is beginning to reach the United States. Indian food can be extremely complex when it comes to pairing with wine since you're dealing with various heat levels - both from the spice and chillies. I find that Prosecco provides the perfect balance of fruit notes to temper the spice while the bubbles cleanse the palate, readying you for the next bite. You can also add a splash of mango purée to the Prosecco to add another layer of sweetness to balance the heat.
I hope these pairings encourage you to try an appropriate wine with your next takeout meal. Dining at home is no reason to miss out on sophistication and elegance!