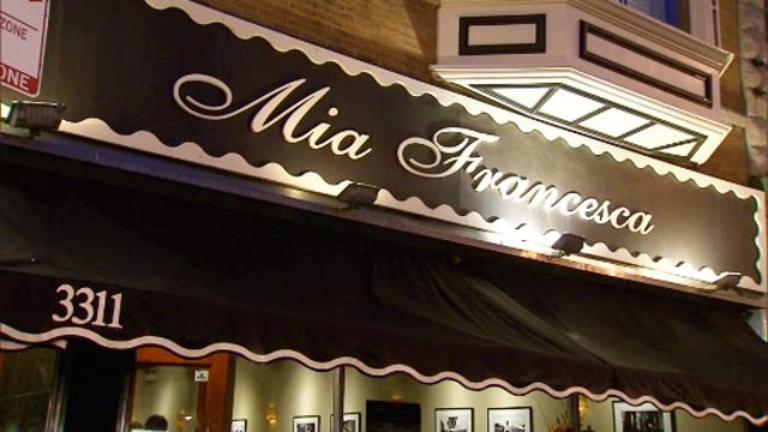 For the tenth season of Check, Please! - yes, we are going into our 10th season - we thought it would be fun to bring back some of the most memorable, colorful, and down-right interesting guest reviewers from the past nine seasons. For each show, a past guest reviewer, we're calling them our "All-Stars," will be scheduled for a return appearance with two new guest reviewers at the table. And you get to tell us who they should be. Have you voted yet? If not, please vote before March 19 (voting closed). It's easy, and we guarantee you'll have fun looking back at some of our most memorable guests reviewers. Not to mention, you will be entered in a contest to win some of our best prizes yet. That's right, we will be randomly choosing, from those who vote, several winners of gift certificates and a chance to come to our set when we're in production this summer!
Helping to choose the All-Star candidates was fun. I watched a lot of old video for the 25 finalist candidates and tried to find clips that would give you, the voter, a "best bit" to show why each was chosen. For some, it was pretty easy. For others, I ended up watching nearly the entire show to find just the right clip. I noticed something pretty early on. In many cases, the All-Star candidate was more animated and enjoyable to watch and listen to when he or she was talking about someone else's recommended restaurant. My theory is that our guest reviewers come to the show prepared with knowledge and passion for their own recommended restaurant. They may have even practiced what they are going to say before coming to the studios, just so they are ready to represent and defend their eatery of choice. However, when it comes to their opinion or feelings about someone else's restaurant, more of their un-rehearsed personality shines through. These more natural reactions were the best.
I have to confess... my favorite All-Stars are the ones who make me laugh. I'm not going to list those for you, because I don't want to influence your vote, but I couldn't resist a full-on belly-laugh when a few of the guest reviewers let loose their uncensored opinions. There were also a couple of All-Stars that got under my skin. But, I think that when something can elicit a fair amount of emotion, good or bad, it's definitely interesting and memorable.
So waste no time... vote right now. Also encourage your friends and family to let us know who their favorites are by visiting wttw.com/allstars (voting closed) before March 19th. Who knows? You may also be one of our lucky raffle winners too! Check back at the end of March to if you favorite All-Star will make a return visit in our next season. I may just tell you my favorites then too!
Carmen M. Schmidt
Associate Producer, Check, Please!
WTTW