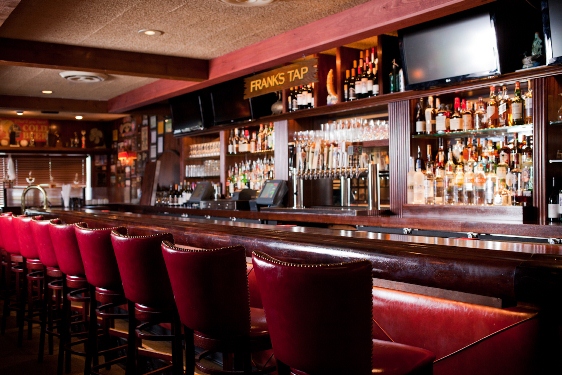 L. Woods
The restaurants we featured this week have all been open for well over a decade, which is multiple lifetimes you're talking about a dining establishment. This is something I love about the Chicago dining scene. Despite the never-ending stream of new restaurants, there are still so many classics that have stuck around and continue to be strongly supported by the community.
Athenian Room has been open for longer than I have been alive and yet it still draws in crowds daily! I've never seen people (including myself as a young co-ed and Tina Fey during her Second City days) go more crazy over a restaurant's chicken (Kalamata-style).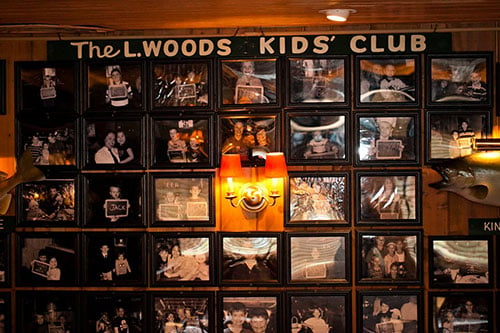 As bustling and a bit hectic as the Athenian Room is, L. Woods is the exact opposite but no less beloved by its regulars. Owned by the mega restaurant group Lettuce Entertain You, you would never know it because it has a very neighborhood feel. The walls are lined with photos…the L. Woods "Kids' Club," diners who eat lunch there a few times a week, the proud spoils from hunting and fishing trips. They even told me I can bring in a picture of me and my father fishing and they would hang it up so I can surprise him! My dad and I would fish when I was younger – trout here in the Midwest and, when we went Florida, we would deep-sea fish. I loved it. Since my father worked a lot, I didn't get to see him as much as I would have liked so those excursions were very fun for me. This year, I'm trying to revive our fishing dates by convincing him that the two of us should learn to fly fish together. It's a completely different style of fishing, I know, but I'm up for the challenge!
And on the topic of special moments, Bite Café was where my husband and I went on our first date…14 years ago! And I still go back for brunch quite a bit.
This was such an enjoyable episode for me as all the restaurants my guests chose took me on a sentimental stroll down memory lane.
It's chilly out there, so stay warm and be sure to tune in tonight!
Cheers,
Catherine