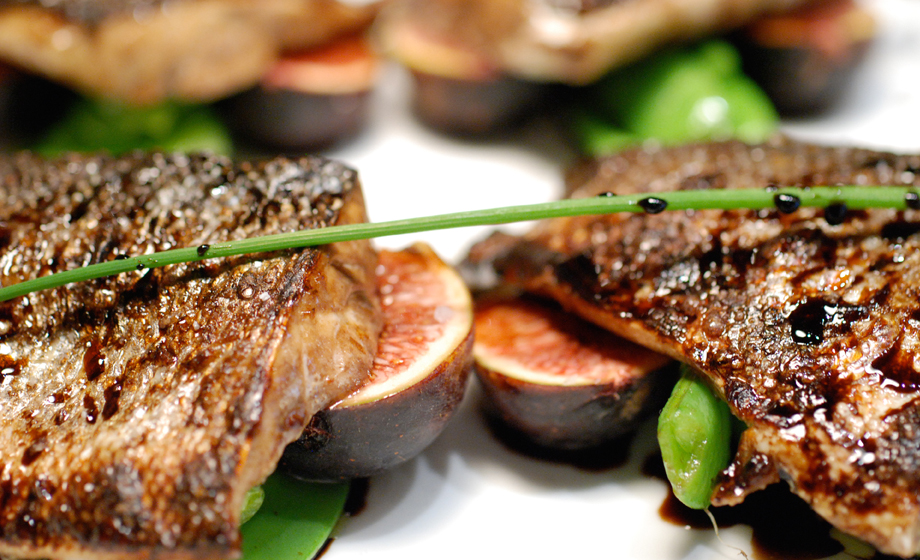 Mediterranean Branzino at FIG & OLIVE
Hello!
This week we went to the Gold Coast to visit FIG & OLIVE, hip Logan Square to eat some ramen at Wasabi, and the vibrant Pilsen area to chow down on carnitas at neighborhood staple Carnitas Don Pedro.
FIG & OLIVE specializes in coastal Mediterranean cuisine and the use of olive oil plays a major role in the cooking. They even have olive oil ice cream and cakes for dessert! This week, I chatted with executive chef Wilfrid Hocquet about his style of cuisine and how to navigate the myriad uses of olive oil. Here's what he had to say:
Q: Tell us a bit about your background.
Wilfrid Hocquet: I have more than 15 years of experience cooking in kitchens in Paris, New York, Monaco, and now for FIG & OLIVE with our 8 U.S. locations. I was born in France and classically trained, and I have worked under some of the most renowned chefs around the world, including Alain Ducasse and Daniel Boulud. Shortly after graduating from culinary school, I worked as a junior chef at the 3 Michelin Star restaurant Le Louis XV by Alain Ducasse, who owns 24 restaurants and holds 21 Michelin stars. Within seven years, I advanced to Chef de Cuisine for several of Ducasse's high caliber French restaurants including La Bastide de Moustiers in Saint Marie and Benoit in Paris. Later, I worked with Daniel Boulud managing the kitchen at his New York City flagship restaurant Daniel, where I was able to hone my style of soulful cooking rooted in French tradition.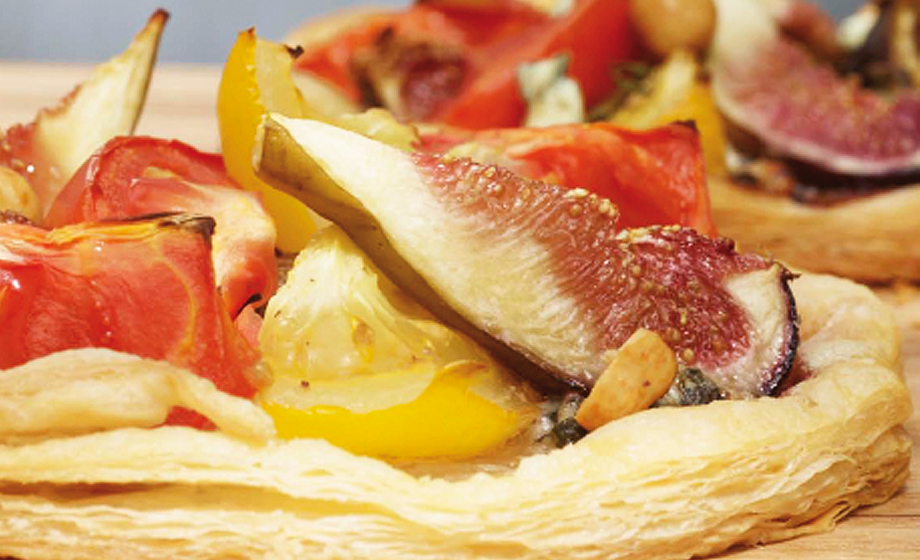 Fig Tart at FIG & OLIVE
Q: FIG & OLIVE was concepted and founded by famed chef Laurent Halasz. How do you put your own stamp on the menu?
Wilfrid Hocquet:Laurent and I hail from the same region in France, so our cooking styles are very similar. Laurent and I work together to showcase the best of our native cuisine of the South of France, using French ingredients, lots of fresh vegetables, and of course, the best olive oil in the world on the FIG & OLIVE menu.
Q: The food at FIG & OLIVE is described as Riviera and Coastal Cuisine. Can you explain what that means and give some menu items that you think are representative of FIG & OLIVE's cuisine.
Wilfrid Hocquet:FIG & OLIVE's menu is inspired by dishes from across the coastal Mediterranean, including the South of France, Italy, and Spain. Many of the dishes showcase the seafood of the region. Ingredients are carefully selected and chosen for their genuine taste and seasonality. The menu is light, fresh, and beautiful, and a meal at FIG & OLIVE will never leave you weighed down. We showcase the best olive oils from the coastal Mediterranean and use them in each dish in place of butter. Olive oil is a centerpiece of our menu and we pair each dish with a splash of one that perfectly complements it. Dishes I feel embody the FIG & OLIVE style are Zucchini Carpaccio with fresh Lemon Juice, Pine Nut, Parmesan, and Picholine Olive Oil; Fig Gorgonzola Tartlet with Warm Gorgonzola, Prosciutto, Fig, Walnut, Arugula, and Tomato on a fine Puff Pastry; Paella del Mar with Arborio Rice, Black Tiger Shrimp, Sea Scallop, Calamari, Mussels, Chicken, Green Peas, Red Bell Pepper, Artichoke, Saffron Aioli, Pimento, and Oregano paired with Hojiblanca Olive Oil; and Rosemary Lamb Chops with eggplant and gnocchi. Of course, our signature dishes at FIG & OLIVE are our crostinis, perfectly composed bites with meats, cheeses, vegetables, and olive oils from the Mediterranean. These are our signature dishes.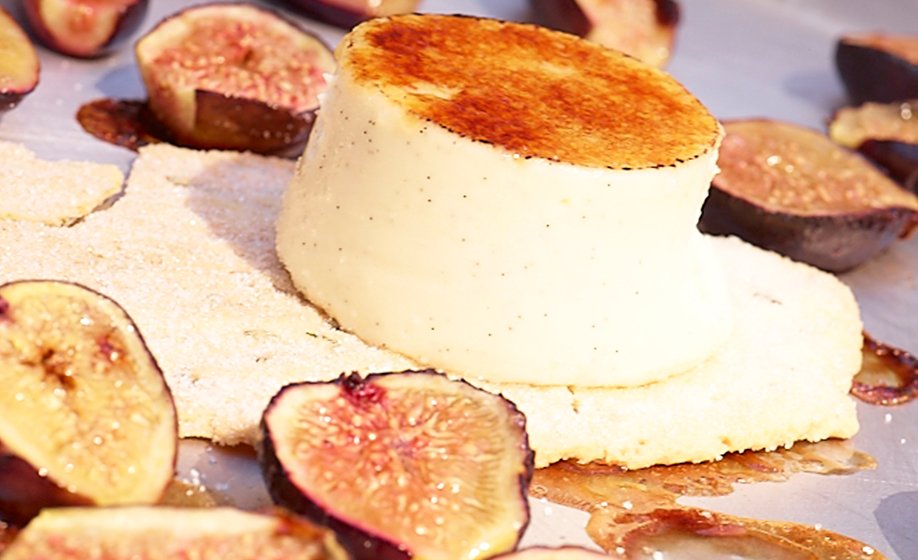 Caramelized Cheesecake at FIG & OLIVE
Q: FIG & OLIVE is dedicated to using olive oil (instead of butter) in the cuisine, and FIG & OLIVE uses about 30 types of olive oil. Can you give some advice on how to navigate all of the different styles of olive oil? We would love to hear about the differences in flavor profiles.
Wilfrid Hocquet:People don't generally realize what a range of flavors olive oils have. Some are bright and fruity, while others are more grassy and complex. All of the olive oils we use in the restaurant come from the FIG & OLIVE retail collection, which carries over 30 different types of extra virgin olive oil ranging from a fruity and delicate varietal from Chateau Leoube in Provence to a buttery Arbequina from Melgarejo in Andalucía, Spain. We have a green fruit olive oil from Marquez de Grinon, Spain, and a peppery Tuscan olive oil from Villa Lucia. We also use a variety of Infused Olive Oils (truffle, basil, and lemon), which are also available under the FIG & OLIVE label. We take pride in sourcing the best of the best, so I only use these oils. We have a whole section on our website that goes into the details of how to tell a good olive oil, how to taste them, and how to pair with food.
Interested in learning more? Take a peek. Cheers and check back here for some more inside dish right here!
Cheers,
Catherine