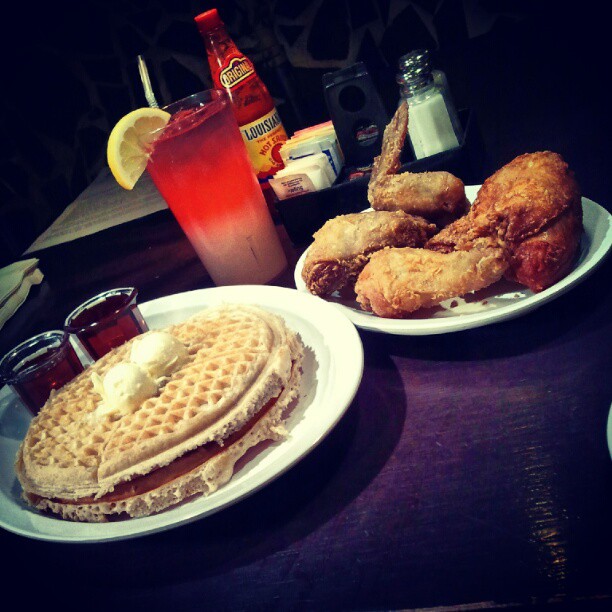 Friday, January 25, 8:00 pm
We're back at it this week with an all new episode featuring three new restaurants recommended and reviewed by regular Chicagoans!
Our first segment this week explores the world of southern comfort food at Chicago's Home of Chicken and Waffles. It's safe to say that when most Americans think "waffles," they think breakfast. However, in our interview with owner Tonya Johnson, she tells us: "You can have chicken and waffles for breakfast, you can have chicken and waffles for lunch, you can have chicken and waffles for dinner!"
Prasino means "green" in Greek and, at this La Grange hot spot, they take their name seriously. Not only do they use local and seasonal ingredients, but also "green" cleaning products, high-efficiency energy appliances, and even their light fixtures are made from recycled materials. And while the Greek influences are apparent in many of the dishes, their menu has a wide variety of selections – from fish tacos, to sushi rolls, to their wildly popular lobster stuffed avocado.
We end the episode at River North pizza joint La Madia. At this pizza place, you won't get your everyday slice of pepperoni. Chef/Owner Jonathan Fox is all about being inventive, and likes to throw all sorts of unique ingredients on his pizzas, such as white truffle oil, mozzarella di bufala campana, wood smoked pork belly, and much more. La Madia is also stepping up their pizza game with wine pairings. Watch our extended interview with Chef Fox as he talks about pairing wine with pizza on our Facebook page.
Enjoy the show!