This Friday at 8:00 pm, our three guests have us crisscrossing the city from Andersonville to the South Loop to Devon Street to bring you more authentic flavors of Chicago.
Our first stop is some old school Italian at Calo. It's hard to believe that this bustling family-run restaurant has been around for fifty years and, to most Chicagoans outside of the neighborhood, it's a well kept secret. After our Producer, Jacqui Wedewer, and the crew spent hours shooting classics like Scampi Dijon and Ravioli di Aragosta, we'll see if Calo has a whole new audience.
Next up, we headed to a nondescript part of Wabash, just beyond the shadow of Soldier FIeld, and reveled in Ryan McCaskey's labor of love called Acadia. He named it after the part of Maine where he spent many a summer in his youth, and the menu of his newly Michelin-starred spot reflects those coastal flavors.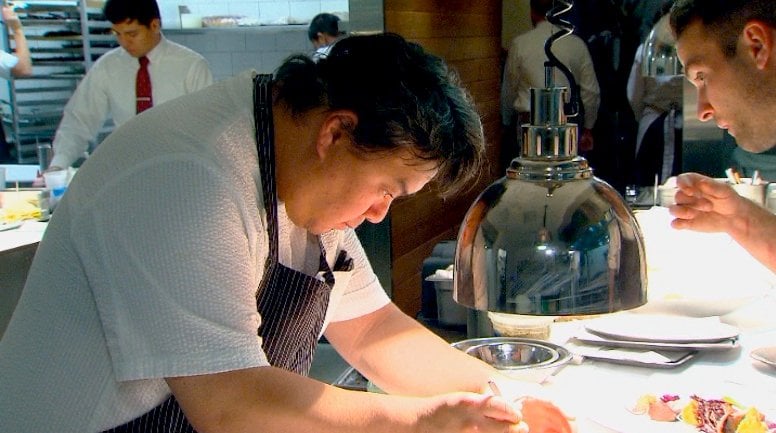 Chef Ryan McCaskey
Chef McCaskey has been a part of the Chicago restaurant world for many years, and has some interesting thoughts on a bunch of subjects that we couldn't fit into Friday's show…including how our dining scene has changed over the years. Check out a behind the scenes interview with Chef McCaskey.
Finally, we made our way to Khan BBQ on Devon Street, a long east-west thoroughfare known mostly for outstanding Indian food and culture. It also has some pretty well-known Pakistani places, each bringing their own unique character and charm. The cuisine is similar to Indian, complete with Tandoori oven and what lots of Chicagoans would consider exotic treats.