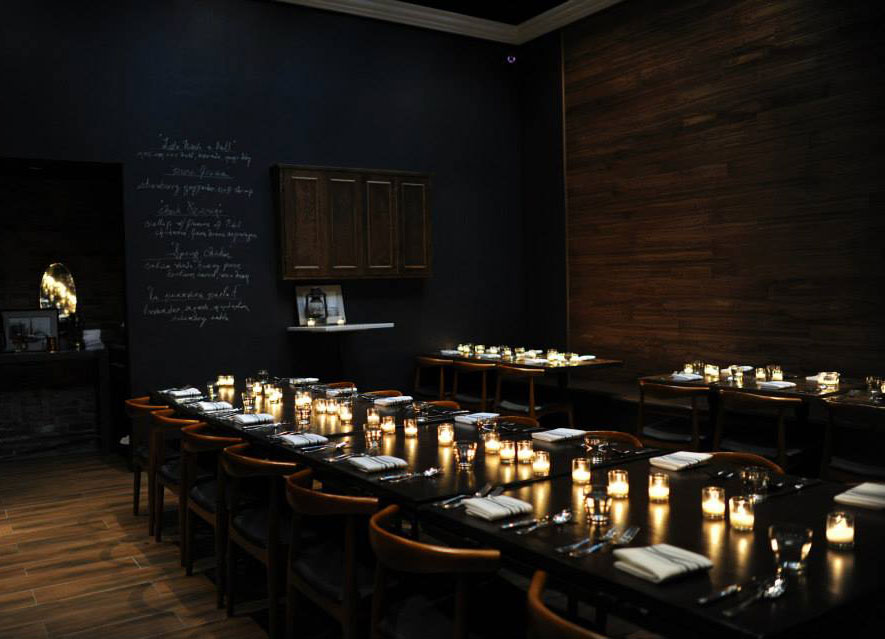 Yo Soy Underground Supper
Judging by the scent of tequila in the air, Cinco de Mayo is upon us. One of the most reliable harbingers of spring, the raucous holiday is an apt opportunity to kick back and celebrate the finality of an elongated winter, and no better way to celebrate than with an avalanche of tacos, margaritas, and guacamole. Chicago being a hotbed for Mexican culture in the U.S., the city is filled with destinations and events for all of these delicacies and much more.
Latin culture is at the forefront of the familial Bridgeport restaurant, Nana, making it an ideal destination for all your Cinco de Mayo cravings. But far beyond the standard chips and salsa, Nana delves further into intensive, regional Mexican cookery, celebrating the holiday with a four-course dinner affair on May 4. Dishes include squash blossom salad with queso fresco, pozole studded with blue corn flowers, and braised goat with crispy blue corn dumplings. Each dish is served with a cocktail.
Here's a fun fact: Honey Butter Fried Chicken resides in a space that once housed a family-run Mexican restaurant called La Finca. Combining that inspiration with their penchant for eclectic cookery, chefs Christine Cikowski and Joshua Kulp are cooking up a Cinco de Mayo feast. Each hulking platter contains chips and salsa verde, pork belly chicharron sopes, green chile lamb tamales, smoked chicken pozole, and rhubarb horchata popsicles, plus a 5 Rabbit beer and a margarita.
Cinco de Mayo frivolity is on deck at Bull & Bear all day and night, featuring a bevy of beverage and food specials. Three different margaritas will be available by the glass or pitcher (guests get to take home their cactus glassware), while food specials include a guacamole trio, mini barbacoa tacos, and mini churros.
Looking for an offbeat, under-the-radar way to celebrate Cinco de Mayo this year? Look no further than Yo Soy Underground Supper. As the name suggests, Yo Soy is a roving, underground supper club specializing in inspired prix fixe meals in offbeat locations. Case in point: the "Frexican" Cinco de Mayo dinners taking place May 3 at Ampersand inside Kinmont. Fusing Mexican and French cookery to shed light on France's involvement in the Battle of Puebla (spoiler alert: Mexico won), Yo Soy will be featuring five-course meals with an optional beverage supplement.
Tequila takes the spotlight on Cinco de Mayo as the rightful focal point of a festive dinner at The Drawing Room. Dubbed "Con Amigos at the Bar," the event will concentrate on a special case of El Tesoro Aniversario, a 70th anniversary collector's item that is the Rolls Royce of tequilas. The spirit will be featured in various cocktails for the evening, adjoined by a four-course menu crafted by chef Tommy Sheean.
Nana
3267 S. Halsted Street, Chicago
(312) 929-2486
Website
Honey Butter Fried Chicken
3361 N. Elston Avenue, Chicago
(773) 478-4000
Website
Bull & Bear
431 N. Wells Street, Chicago
(312) 527-5973
Website
Yo Soy Underground Supper
Website
The Drawing Room
937 N. Rush Street, Chicago
(312) 266-2694
Website