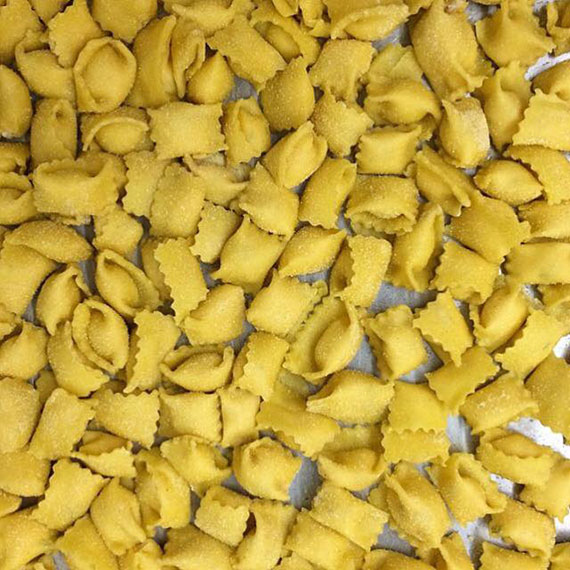 Plin
Hello and Happy New Year! I hope everyone had wonderful holidays and that you are ready for some great new restaurants. This week we take you to Osteria Langhe in Logan Square, Shokolad in Ukranian Village, and New Star in Elmwood Park. I actually grew up going to New Star! I spoke with partners Aldo Zaninotto and Chef Cameron Grant from Osteria Langhe to get the scoop on Piedmontese cuisine. Here's what they had to say:
Q. The food at Osteria Langhe is inspired by the cuisine of Piedmont, a northern region of Italy. Can you talk about what characterizes Piedmont cuisine and what are some dishes on the menu you feel are most representative of this region's culinary style?
Cameron Grant: Piedmont is a region that inspired my culinary life. I opened a restaurant in Italy in 2008. I lived there and fell in love over my 2 year residence. The foods on the menu that highlight this are the Vitello Tonnato, Carne Cruda, Octopus, Rabbit, Steak, Plin, and Panna Cotta. These are traditional foods in Piedmont.
Aldo Zaninotto: First we always have to remember the beauty of the Italian culture. All of the provinces, regions, and areas are very distinctive. Up north, for example, Piedmont is bordered by France and Switzerland so we can say that the influence is French cuisine. At the base of the Alps, cheese, meat, and mushrooms are important. In regional cuisine, you have to respect the seasons since the climate is changing season by season. Seasonality is at the center.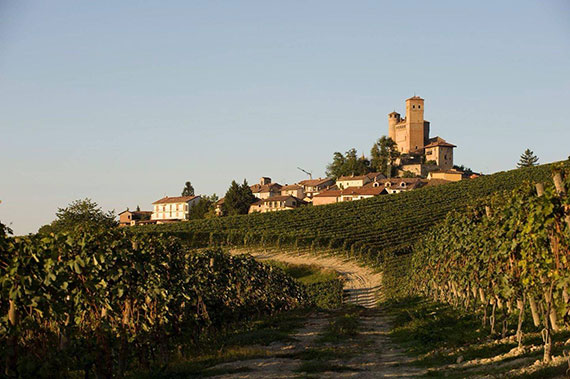 Piedmont, Italy
Q. Let's talk Plin! (Plin translates to a "pinch" and in this case refers to ravioli pasta pinches the pasta packets to close and seal the filling.) Your plin has a cult following in the city, and you even sell them to go. But every time I tell people they need to order the plin, most people wonder what the heck they are. So tell us what it is, how it's served at Osteria Langhe, and provide some tips for making your plin at home.
Cameron Grant: Plin has a magic all of its own. We make and sell our ravioli with La Tur cheese and thyme because we love it. It is a quintessential dish that celebrates what we love. We finish it with butter, stock, and fresh thyme. A key is to boil the water with plenty of salt and cook the ravioli until it floats. Then add it to the pan with boiling stock and butter. We add thyme sprigs, and season to taste.
Aldo Zaninotto: Indeed, it's a phenomenon! As soon as we started to sell it at Osteria Langhe, plin became the must-have dish. I have to say also that plin can be made in different ways in Piedmont. Some use meat, some use Robiola cheese, but what makes ours special is the La Tur cheese (combination of milk/goat, sheep and cow).
Q. I am a huge fan of Piedmont wines (although I still have much to learn!) and your list focuses on wines of the region. Can you offer some tips to our viewers for navigating the wine selections and talk a bit about the wines that come from this region?
Cameron Grant: Wines from the region are magic. The reds are the highlights but whites are gaining momentum. Dolcetto is light and floral, Barbara is high in acidity and pairs very well with food, and Nebbiolo is a grape of kings that pairs well with many dishes. Barolo and Barbaresco are notable for their structure and tannins and pair with mid-rare beef, egg-rich pasta, and rabbit. Nebbiolo is a noble grape like Pinot Noir. It's light in body but robust in structure.
Aldo Zaninotto: When it comes to wines from Piedmont, it is not so much about the influence of a winemaker but rather the diversity of styles within each varietal. When customers come in, we ask for their preferences: fruit-forward, big, rich and opulent, or intense?" From there we can direct them to the style that would be best suited to their taste.
Q. Why did you decide to open a restaurant focusing on the regional food of Piedmont?
Cameron Grant: We both fell in love with Piedmont while traveling there. I had the pleasure of living there and opening an Italian restaurant. Aldo represented Vientiane, Coppola, and other Italian great winemakers, and I met many while cooking and exploring the Langhe region. We wanted to be specific in representing the region.
Aldo Zaninotto: I think the Piedmont region is a perfect fit for the Chicago diner because of the drastic seasonal changes, and the changing availability of produce and other ingredients. Also, in my travels around the United States and Canada working for Vietti winery, I had to introduce the region and its culture; it was eye opening for me to learn that not that many people know about the Piedmont region. This was especially surprising considering that Turin, the capital city of Piedmont, was the capital of Italy before Rome. Piedmont is the home of the Slow Food organization and Nutella, the land of the best Truffles, and so much more!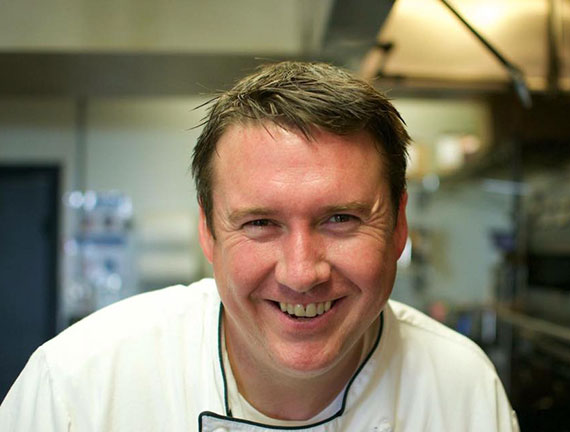 Osteria Langhe Chef Cameron Grant
Stay tuned next week for three more great restaurants and some more inside dish right here on my blog!
Cheers,
Catherine