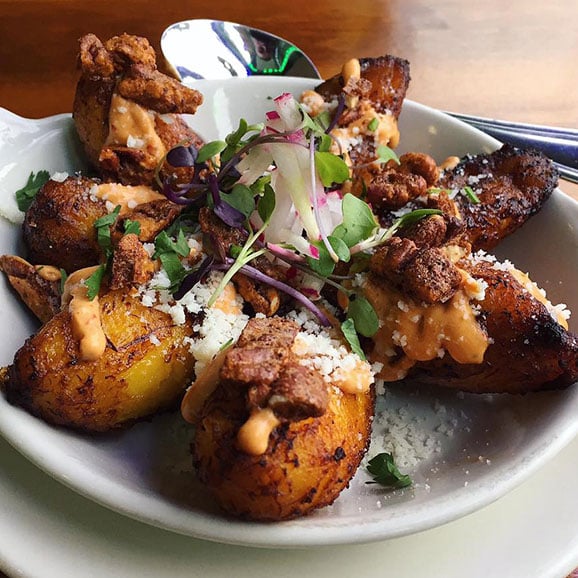 Fried plantains at 5 Rabanitos
Hi all! We're nearing the end of the season and beginning to prepare for the next. If you're interested in sitting at the table and sharing your favorite restaurant next season, here's how you can apply! This week we take you to 5 Rabanitos in Pilsen; Boltwood in Evanston, and then we head to The Elephant Thai on Devon in Forest Glen. I spoke with Mexican restaurant 5 Rabanitos Chef/Owner Alfonso Sotelo with his translator Miguel Salgado about his first solo venture. Here's what he had to say:
Q: What area of Mexico are you from? Did you grow up cooking?
Alfonso Sotelo: I was born in Guerrero, Mexico. I grew up cooking first with the family recipes.
Q: I love the story of why you named the restaurant 5 Rabanitos (5 Radishes). Will you share it with our readers?
Alfonso Sotelo: The name 5 Rabanitos is in honor of my family and in particular my parents. They helped us 5 brothers get ahead. We were 5 brothers selling radishes from house to house in the small town of Ixcapuzalco, Guerrero. From there the townspeople referred to us as the 5 radishes kids.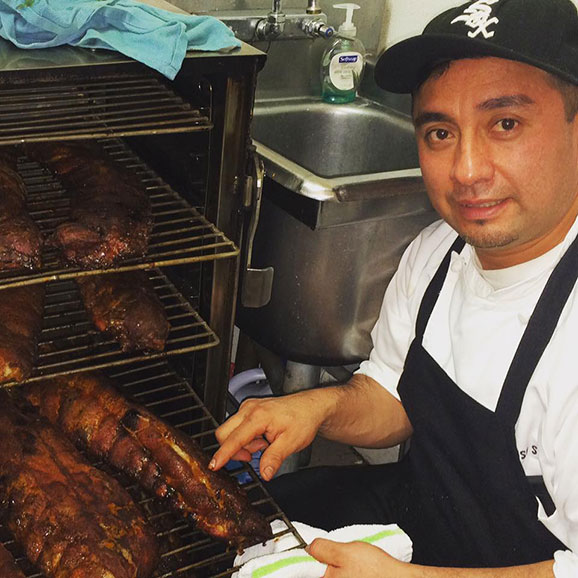 5 Rabanitos Chef Alfonso Sotelo
Q: Tell us about your culinary point of view.
Alfonso Sotelo: I'm always thinking about the fusion of flavors – how natural ingredients and different proteins work together.
Q: You worked with Rick Bayless for many years. What was that experience like and what was the most valuable lessons you took from your time working with him?
Alfonso Sotelo: Working for a great chef like Rick Bayless was an excellent experience. Combining ideas — mine as a student and Rick as a great teacher — helped me a lot and got me thinking about opening my own restaurant.
Enjoy the week everyone!
Cheers,
Catherine