Behind Brand Names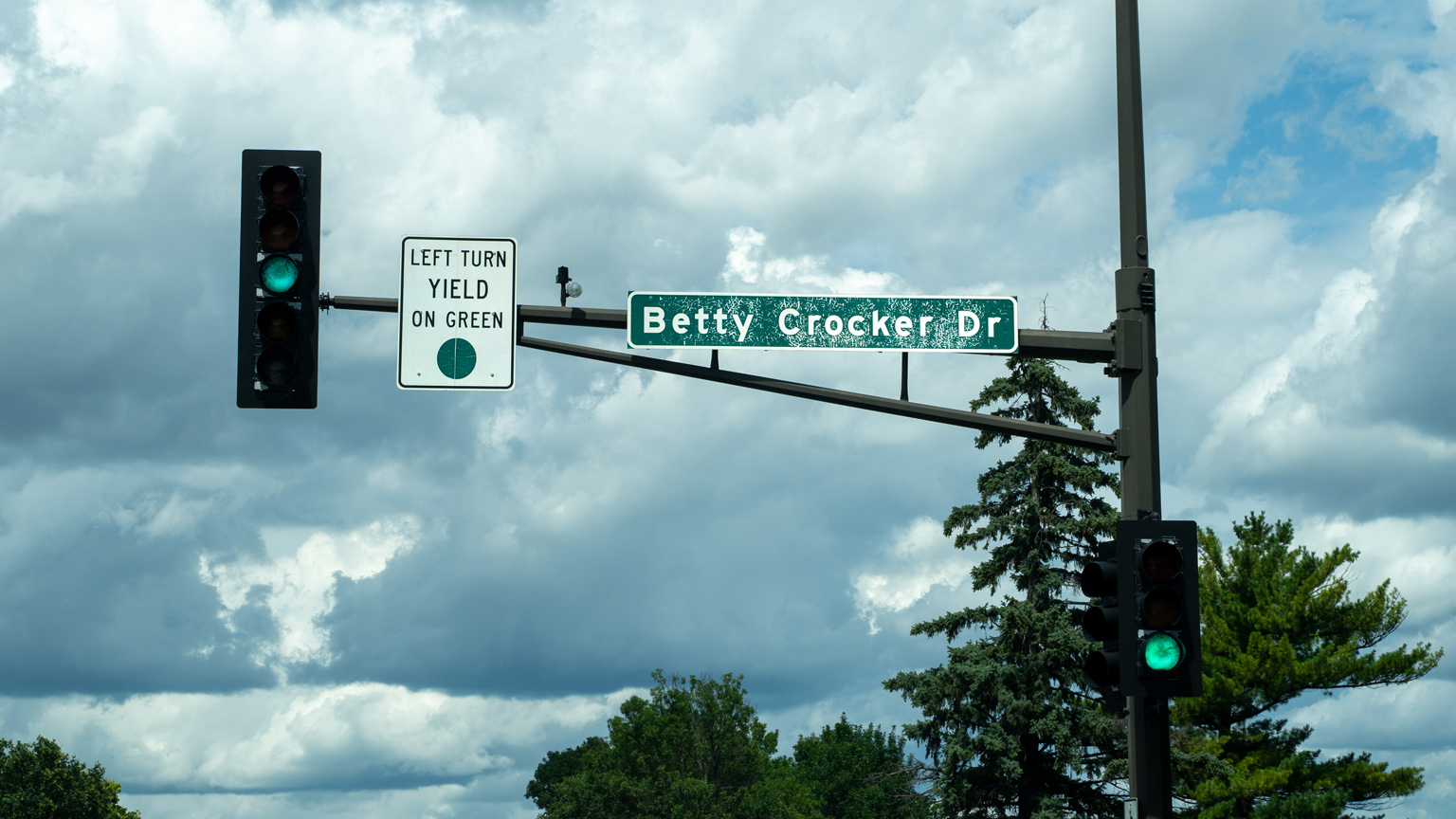 "Savor the good stuff" – Baby Ruth advertising slogan
"Add an egg" – Betty Crocker advertising slogan
"Thank goodness for Chef Boyardee!" – Chef Boyardee advertising slogan
"Bake the very best" – Duncan Hines advertising slogan
As you take your socially distanced trip down the grocery aisle, do you ever wonder about the brand names of the products on the shelves, and the stories behind them? We do, and we're here to tell you about four of them, with more to come.
Baby Ruth – This iconic candy bar has long been a favorite, but the origins of its distinctive name may have involved a clever ruse. The candy bar's creator, Chicago's Curtiss Candy Company, was located a stone's throw from Wrigley Field, and in 1921, they renamed a yummy but underperforming confection "Baby Ruth," claiming the new moniker was inspired by President Grover Cleveland's daughter Ruth. Given that baseball legend and frequent Wrigley Field visitor Babe Ruth was a huge star at that point (and Ruth Cleveland had been dead for 17 years), the slugger and his lawyers smelled a rat. The company eventually struck an endorsement deal with The Babe, and ironically, when Ruth himself later lent his name to a rival candy bar, Curtiss managed to bar its production on competitive grounds. Fun fact: A few years after the renaming, an executive at Curtiss got the innovative idea to market the candy bar by attaching a tiny parachute to its wrapper and dropping thousands of them from planes into 40 American cities.
Betty Crocker – Anybody who has had to come up with a cake or cupcakes in a hurry is surely familiar with Betty Crocker and her ilk. Was she a real person? In a word: no. She was the face of an advertising campaign dreamed up by the Washburn-Crosby Company (later General Mills), makers of Gold Medal Flour. She came into being in 1921 (the same year as Baby Ruth) as part of a contest in the Saturday Evening Post, in which entrants mailed in answers to a puzzle; thousands of the envelopes also included requests for baking advice. The company obliged, and decades before the Butterball Turkey Talk-Line became a lifeline for harried cooks everywhere, "Betty Crocker" (a team of women in Washburn's marketing department) served the same purpose for aspiring home bakers. ("Betty" was so popular that "she" later headlined a popular radio show.) The name "Crocker" paid tribute to a recently retired Washburn executive; "Betty" was chosen for its all-American wholesomeness. Fun fact: In her heyday, "Betty" received four or five marriage proposals a week; bearing out the old adage that "the way to a man's heart is through his stomach."
Chef Boyardee – This line of canned, "heat and eat" pastas has been a fixture on grocery store shelves since 1928. We don't tend to associate this "brand for the masses" with a real-life chef, but it turns out that its creator, Chef Hector Boiardi, supervised the kitchen at New York's Plaza Hotel before opening his own Italian eatery in Cleveland. His tasty spaghetti sauce was such a hit that he began ladling it into milk bottles for eager patrons. Once he branched out into mass-production of his sauce and other products, Chef Boiardi decided to name the line after himself, giving it a phonetic spelling so everyone could pronounce it correctly. More than 90 years later, they still do! Fun fact: A Chef Boyardee product, Beefaroni, served as a chief plot point in a memorable episode of Seinfeld involving a carriage horse's overwhelming flatulence after consuming it. At the request of the company (can you blame them?), Seinfeld's writers changed the product name to "Beef-a-reeno." Another fun fact: Chef Boyardee products were among the food rations distributed to Allied forces during the Second World War; for this vital contribution to the war effort, the U.S. War Department honored Chef Boiardi with a Gold Star.
Duncan Hines – Another brand named for a real person is Duncan Hines, a traveling salesman out of Chicago during the 1920s and '30s who, having identified the need for an objective list of quality roadside eateries on his travels, authored a well-received guidebook, Adventures in Good Eating. Four subsequent editions followed, plus a bestselling cookbook, Adventures in Good Cooking. Hines was argubly America's first widely known restaurant critic, and in the 1950s, he sold the use of his name to a food products company. Many of the mixes sold under the Duncan Hines brand today are inspired by desserts he enjoyed in local restaurants on his journeys. Fun fact: In September 1957, Hines appeared on an episode of the game show To Tell the Truth.
More to come in a future story!