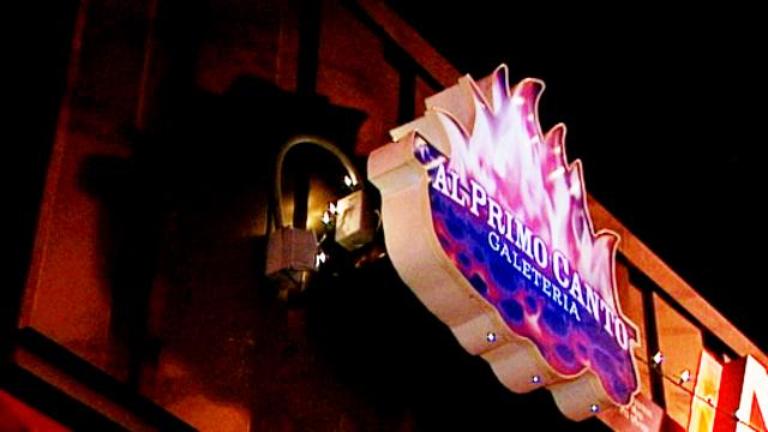 One of the restaurants we're featuring this week is Al Primo Canto, a Brazilian Galeteria on Devon. When I first heard that Al Primo was a Galeteria I mistakenly thought it was another Italian Ice Cream place but I was pleasantly surprised to find out that it's kinda like a marinated chicken version of the better known churrascaria Brazilian steak houses.
Anyway, if you get around to enough restaurants, you know that, even though it's the number one private employer in the country, it's really a small community. For instance, George, the owner of Al Primo Canto is Lebanese (his wife is Brazilan) and he used to work at the charming Middle Eastern Semiramis (Check, Please! Season 7) on Kedzie down the street from the lively and tasty Noon-O-Kabob (Check, Please! Season 4) before he opened up his restaurant last year.
That happens all the time. I've been going to The Bristol on Damen lately and Phillip, one of the owners, used to work at Nine Steakhouse (Check, Please! Season 2) or if you go to The Publican, you can meet Seth who used to work at The Gage and the now shuttered Mas (also Season 2). The first time I went to Mas I was sipping some tequila when a beautiful girl walked in with a mutual friend. They joined us. We got along great. I was immediately love-struck and we went out on a date to mk Restaurant (Check, Please! Pilot) and were married five years later. By the way, she put herself through law school by working at Gibsons (Check, Please! Season 1).