Social offers a locally sourced, seasonal menu that is artfully crafted and beautifully presented in a warm and comfortable environment. You'll find small plates and main courses that are inventive and creative. The menu also includes perfectly aged, hand-cut steaks and chops. The talented bar staff prepares some memorable cocktails too!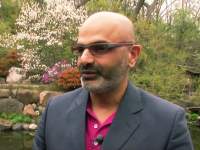 Dr. Bob Thukral
,
Bob recommends Social Urban Bar & Restaurant and says he loves the communal dining experience there.<br><br>

See all of the restaurants featured on <a href="/video/episode/1313"><em>Check, Please! Touring Illinois</em></a>.
Dr. Bob recommends:
Dr. Bob Thukral