Chicago,
IL
Season 16, Episode 4: A10, Taste of Thai Town, JAM
41.8781136
-87.6297982
Check, Please! host Catherine De Orio welcomes guest reviewers Keden Williams, Jennifer Zhang, and James Malnati who weigh in on Chicago area eateries A10, Taste of Thai Town, and JAM.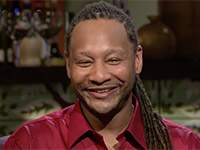 Keden Williams
Steel Mill Supervisor, Chicago
Keden recommends A10 for their elegant ambiance, great food and extensive wine list.
Keden recommends:
A10 (closed)
Jennifer Zhang
Musician, Chicago
Jennifer recommends Taste of Thai Town for high quality Thai cuisine without traveling thousands of miles.
Jennifer recommends:
Taste of Thai Town (CLOSED)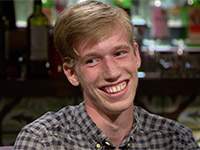 James Malnati
Student, Chicago
James recommends JAM for interesting brunch fare with knowledgeable staff.
James recommends:
JAM