Cajun Connection
Cajun Connection offers a menu which includes Cajun battered alligator, Boudin, and classic red beans and rice. Ron calls it his "swamp to table" cuisine.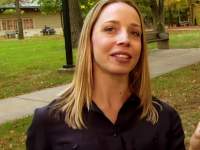 Alicia Guillet

Alicia recommends Cajun Connection and says it's like you're in Louisiana and you're going to enjoy a unique experience.

See all of the restaurants featured on Check, Please! Touring Illinois.