Cajun Connection offers a menu which includes Cajun battered alligator, Boudin, and classic red beans and rice. Ron calls it his "swamp to table" cuisine.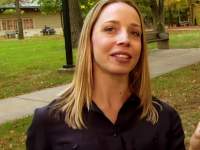 Alicia Guillet
,
Alicia recommends Cajun Connection and says it's like you're in Louisiana and you're going to enjoy a unique experience.<br><br>

See all of the restaurants featured on <a href="/video/episode/1313"><em>Check, Please! Touring Illinois</em></a>.
Alicia recommends:
Alicia Guillet