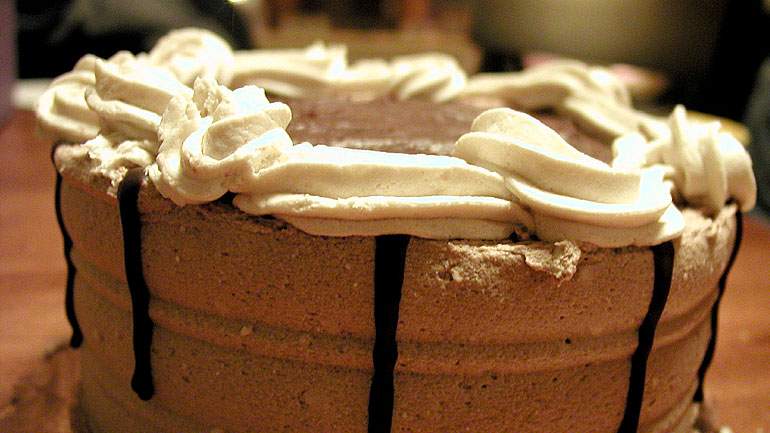 Dry Ingredients:
1 ¼ cup unbleached flour
1 cup whole wheat pastry flour
½ cup cocoa
½ teaspoon salt
3/4 teaspoon baking soda
3/4 teaspoon baking powder

Wet Ingredients:
1 3/4 cup maple syrup
1 cup water
5 table spoons oil or melted soy margarine
1 teaspoon vanilla extract
1 teaspoon white vinegar

Directions:
Preheat oven to 350° F. Oil an 8" cake pan or cupcake tins.

Sift dry ingredients together.

In a separate bowl, whisk together the wet ingredients. Mix dry ingredients into wet ingredients gradually, until smooth. Pour the batter into prepared pan or cupcake tins and bake 30 to 35 minutes until a toothpick inserted in the center comes out clean.

8 to 10 servings or approx. 20 cupcakes.