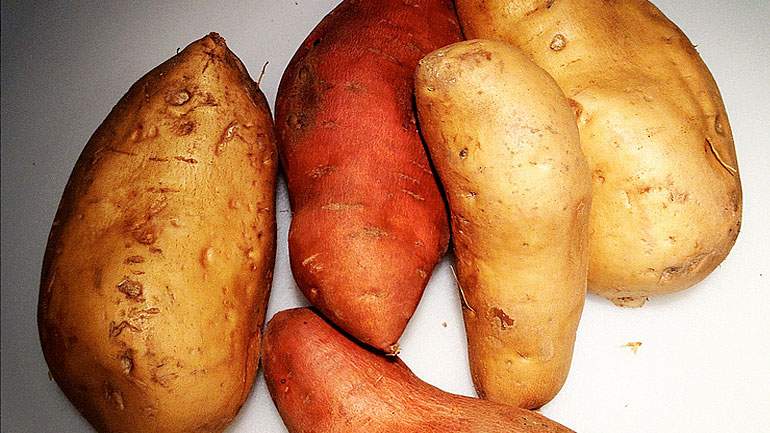 Ingredients for Quesadillas:
6 Sweet Potato (cubed)
1 can of Black Beans
2 cups of Sour Cream
¼ cup of Cumin
2 slices of cheddar cheese
Salt & Pepper to taste
Flour tortillas

Ingredients for Pesto:
4 bunches of cilantro
25 cloves of garlic
¼ cup of lemon juice
2 ½ cup of vegetable oil
Salt & Pepper to taste

Directions:
Quesadillas preparation: Peel and cube the sweet potatoes, boil until soft then mash, add sour cream and cumin then mix well. Rinse black beans and gently fold them into the sweet potato mixture. Add salt and pepper to taste. Serve on flour tortillas topped with 2 slices of cheddar cheese and a side of Cilantro Pesto sauce.

Sauce preparation: Chop garlic, rinse and shake dry the cilantro then roughly chop it. Add to garlic. Add lemon juice. Puree in a food processor until it is a paste consistency. Slowly add oil in a thin stream. Keep mixing until a light green (pesto) color is achieved. Serve along side Sweet Potato Quesadillas.