View all Recipes
New Orleans BBQ Shrimp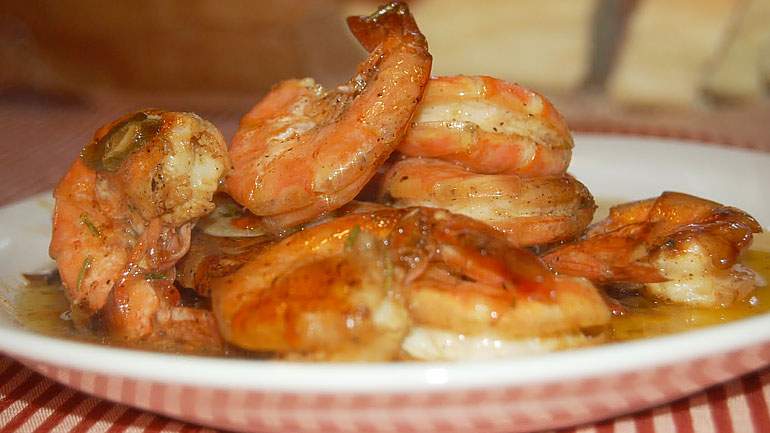 Ingredients:
21 to 25 Headless, Peeled and de-veined shrimp
1 Teaspoon of olive oil
1 Teaspoon of Minced Shallots
1 Teaspoon of Minced Garlic
1 Teaspoon of McCormick Pepper Supreme
Pinch of Oregano
Pinch of Rosemary
1 cup of Worcestershire sauce
1 cup of Beer
1 Teaspoon of Whole Butter
1 Teaspoon of Chopped fresh Parsley
Juice off of a Lemon
French Bread

Directions:
First heat a sauté pan and then add olive oil, shrimp, shallots and cook for a few moments. Add minced garlic, pepper supreme and herbs. Cook for 1 minute. Deglaze pan with Worcestershire and beer, reduce by half.

Remove the pan from the heat, swirl in the whole butter, parsley and lemon juice. Serve with French bread for dipping. Serves two as an appetizer.