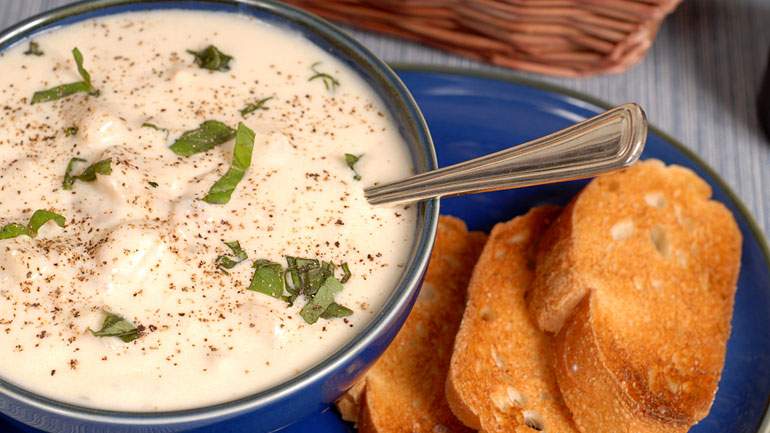 Ingredients:
10 ounces Salt Pork, rind removed, medium dice
1 small Onion, medium dice
3 ribs Celery, medium dice
12 ounces Red Potatoes, large dice
1 12 ounce can Sea Clam Juice
Sachet (wrapped in cheese cloth)
6 Parsley Stems
2 Bay Leaf
1 Garlic Clove
6 Whole Black Peppercorns
1 quart Heavy Cream
1 13 ounce can Chopped Sea Clams
Celery Salt to taste

Directions:
Render fat from salt pork. Add onion and celery and sweat veggies. Add potatoes, sea clam juice, and sachet. Simmer until potatoes are tender. Add heavy cream and reduce until thickened. Add chopped sea clams with their juice. Bring back to temperature and season with celery salt. Serve with garnish of steamed Manilla clams and chopped parsley.