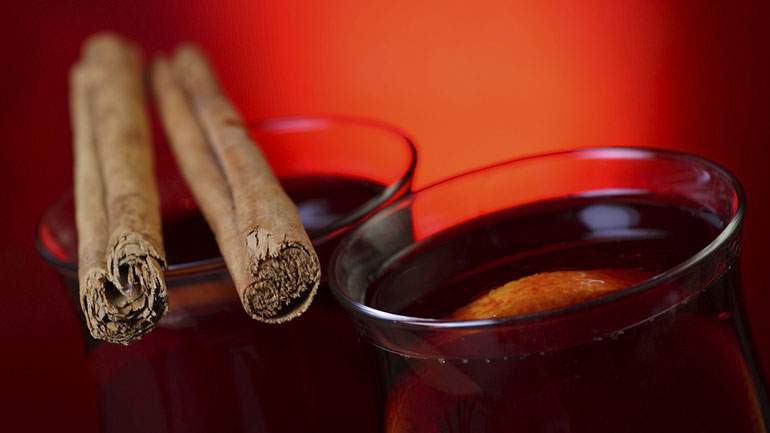 This recipe makes a glogg syrup which is later added to wine to make the classic Scandinavian winter drink.

Ingredients:
1 litre ginger ale
1 cup raisins
5 sticks of cinnamon
1 whole orange (including the peel), quartered
1 whole lemon (including the peel), quartered
1 Tablespoon whole cardamom seeds
1 cup sugar
1 11.5 oz can of frozen grape juice concentrate
Blanched almonds

Directions:
In a large pot, simmer the first ingredients for about ½ hour. Add the sugar and grape juice concentrate and continue cooking until slightly syrupy. Strain the syrup into a container and let cool. Retrieve the raisins from the strainer and save for serving.

To serve: Combine equal parts syrup and red wine or port. Heat until just before boiling. Remove from heat. (At this point, some people like to add a small amount of brandy.) Serve the hot glogg in small (espresso-sized) cups to which you will add a whole almond and a few of the reserved raisins. Skal!

Notes:
For non-alcoholic glogg, use non-alcoholic red wine.

For children, heat the syrup with ginger ale, apple juice or white grape juice.