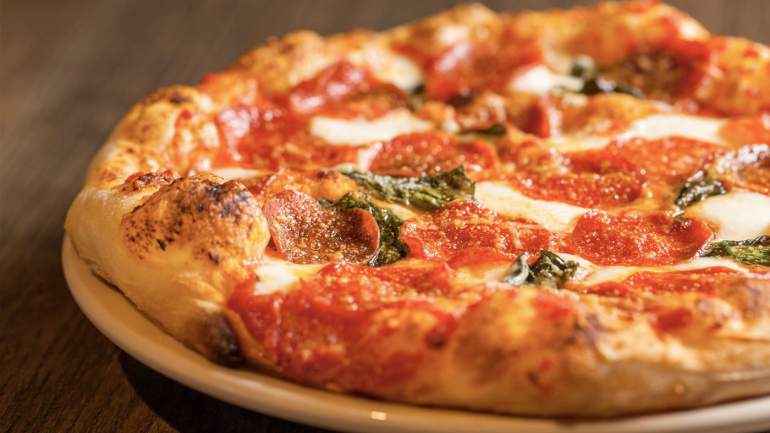 Ingredient List:
5 ounces of Chicken Breast
¼ cup flour (seasoned with salt and pepper)
2 Eggs
2 tablespoons of finely grated Grana Padano cheese (or your favorite parmesan)
Light Olive Oil
Broccolini
White Garlic Gloves
Butter
White Wine
Chicken Stock
Chopped Parsley
Directions:
Pound the chicken breast until thin. Dip chicken in a small bowl of flour and shake off excess. Then, dip chicken into the eggs and allow excess to fall off. Coat the chicken evenly with parmesan cheese.
Heat olive oil in a sauté pan. Add chicken and cook until the edges are browned and middle is golden in color. Turn over and cook for one more minute.
Pour out excess oil and add butter and garlic. Add 1 ounce of white wine and 3-4 ounces of chicken stock.
Top the chicken with more parmesan cheese and place in oven to melt.
Steam the broccolini in boiling water for one minute, drain and place on plate.
Remove chicken from oven and place next to steamed broccolini.
Combine a small amount of flour, butter and season with salt and pepper over high until a creamy sauce appears.
Strain sauce over and around the chicken and top with parsley.
Enjoy.