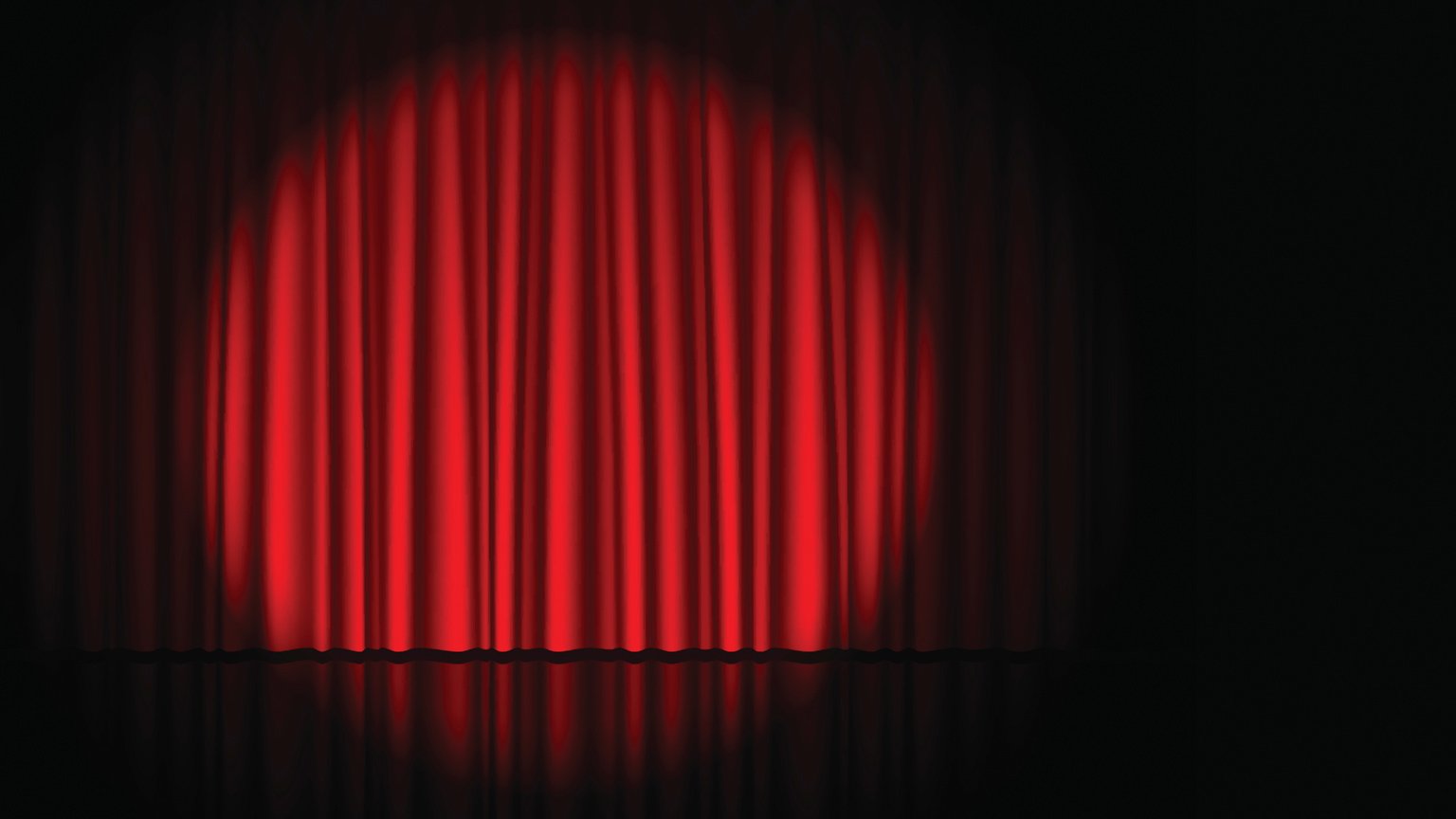 As we all know, dinner and a show—or a show followed by dinner—has long been a no-brainer choice for a night out, and restaurants have been cashing in on their proximity to a theatre for centuries. (Pity the downtown Loop eateries that banked on the enduring popularity of Hamilton over the past three-plus years.) But wouldn't it be great and really convenient if the dinner and the show could be in the same venue, or happen simultaneously? Welcome to dinner-theatre, a relatively recent trend—as trends go—in which the Chicago area has played an important role.
Dining while being entertained is nothing new, of course. During the Renaissance, it was not uncommon for diners to be serenaded by madrigal singers, and from the Elizabethan era on, banquets at the royal courts often included everything from, according to the Greenwich Royal Museums, "a staged military skirmish, a tilt (a form of jousting), a masque…and fireworks." (Want to experience that today? Get thee to the local Medieval Times franchise, where you can hoist a pint and gnaw on a roasted chicken leg just like Henry VIII, while cheering on sparring knights.)
If somewhat more refined entertainment is more to your liking, night clubs, riverboats, and cruise ships offer live music, standup comedians, magic acts, and other fun diversions over dinner. Dinner theatre as we know it, however, began in the early 1950s with the founding – by six actors – of the Barksdale Theatre in a Richmond, Virginia tavern. A buffet dinner was served in an adjacent room, after which patrons headed in to watch the show, which included serious plays by the likes of Tennessee Williams, Thornton Wilder, and George Bernard Shaw. Fun fact: The Barksdale was the first performing arts venue in Virginia history to welcome racially integrated audiences, and to present works by African American playwrights. It is now known as Virginia Repertory Theatre.
Tony DeSantis, a seminal figure in Chicago-area entertainment history, wanted to attract diners to his Martinique Restaurant, so he erected a tent next door and produced plays. It worked, and in 1958 he founded the Drury Lane Evergreen Park, the first of six successful establishments he created. Again, the dinner was in one room, and the show—which was lighter in nature—in another.
It fell to a young college student, Chicagoan Bill Pullinsi, to create the first true "watch a play while you eat" dinner theatre in 1959—the Candlelight Theatre Restaurant at the Presidential Arms Hotel in Washington, DC. His operation of it was limited to his summer breaks, so after graduation in 1961, he returned to his hometown and founded the fondly remembered Candlelight Dinner Playhouse in Summit. For the first time in the area, patrons enjoyed dinner while watching a staged musical or play, and his theatre incorporated some exciting innovations, including a hydraulic stage that rose out of the floor, scenery pieces on wheels, and lighting from strategic locations in the audience. At opening, a dinner theatre package cost $3.95, and patrons recall that that food was far from obligatory, including "homemade" apple pie made by Pullinsi's mother, who worked in the eatery's kitchen. The Candlelight was more successful than most, lasting until 1997 before making way for a Portillo's Hot Dogs.
The dinner theatre craze spread quickly across the country, and in its heyday in the 1970s, there were more than 150 of them in the United States. Audiences flocked to see former movie stars and their favorite television actors appearing in popular plays while enjoying extensive dinner service. Some of the performers even went into the dinner theatre business themselves—Burt Reynolds famously operated a long-running establishment in Jupiter, Florida, and Earl Holliman owned a dinner theatre in San Antonio.
By the 1980s, as the stars began to find more lucrative work elsewhere and theatre patrons likewise found other entertainments, dinner theatre began to decline in popularity. But as a new generation increasingly looks for interactive and memorable "experiences," the genre is coming back into vogue, as dining in movie theatres and "murder mystery whodunit" and "comedy wedding" dinner theatre (Tony 'n' Tina's Wedding, anyone?) have become and remain popular. Even chef and restaurateur Rick Bayless recently got into the act (no pun intended) with Cascabel, a fully realized drama featuring a love story, music and dancers, circus performers executing acrobatic stunts, and Rick himself preparing and presenting some of his Mexican specialties, which were shared with the audience along with wine, which enhances any entertainment experience. The patrons "ate it up," and this bodes well, perhaps, for whatever the next iteration of dinner theatre might be.
In his comedy As You Like It, Shakespeare claimed that "all the world's a stage." Sometimes it's a restaurant, too.