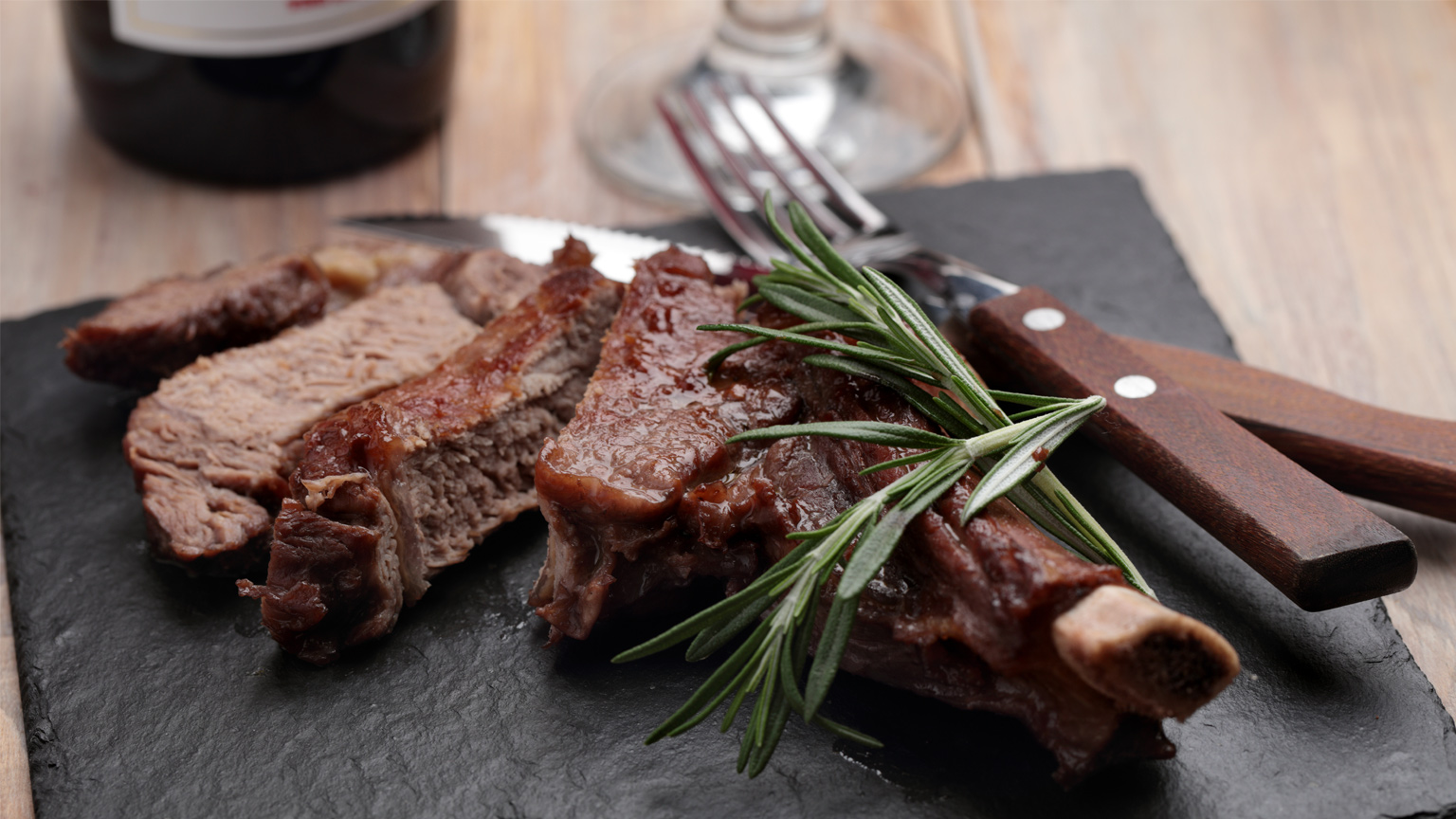 Wines to Pair with Barbecue
One of our featured restaurants is Chicago Culinary Kitchen, which is a celebration of all things barbecue. While a discussion about the merits of various regional types of barbecue (Carolina, Memphis, Tennessee, Kansas City, etc.) can quickly turn into a hot debate, what is not controversial is the universal beverage to enjoy with it…beer!
Barbecue, across its many styles, incorporates a cross-section of flavors, and a hoppy beer is a fantastic choice to complement them. But wine can be equally delicious as long as you keep a few guidelines in mind.
There are three things to consider when selecting the perfect wine to pair with barbecue: the type of sauce, level of smoke, and amount of fat.
Vinegary sauces are best paired with wines with brighter acidity, such as Pinot Noir or Italian Barbera. Sauces with more sweetness and spice, on the other hand, require a more robust and full-bodied wine to stand up to the more intense flavors such as Zinfandel.
Meat that is heavily smoked is best paired with wines echoing an equally smoky element such as Syrah or Cotes du Rhone.
Fatty cuts of meat are best contrasted with wines featuring bright acidity and even bubbles.
The most important thing is to keep it fun, and maybe even choose two or three different wines to put on the table. Here are my pairing suggestions to enjoy with barbecue, for those who prefer grapes to grain:
Sparkling Rosé – I love pairing barbecued pork ribs with sparkling rosé! The bubbles act like a Zamboni for your palate against the richness of fatty pork ribs. This wine often features dry notes of strawberries and raspberries and is a wonderful foil for the tanginess and spiciness of zesty sauces. Look for sparkling rosé from Spain, New Mexico, France, and Italy.
Malbec – Argentina is known throughout the world for its barbecue culture, and this pairing definitely adheres to the rule "if it grows together, it goes together." Malbec is noted for its deep violet color and notes of smoked plums and mocha. It is best paired with "naked" barbecue where no sauce is added and the flavors of the smoked meat are allowed to shine through.
Syrah – This wine, particularly examples from the Northern Rhone, features a natural smoky element with additional notes of black pepper and bacon. It's an especially brilliant match with brisket and heavily smoked meats.
Pinot Noir – Pinot Noir tends to be brighter in acidity, making for a nice contrast against fattier cuts of meat such as brisket and ribs. It is also my go-to choice for barbecued salmon, where its lighter tannins pair perfectly with delicate fish.
Rioja – I like to describe Tempranillo-based Rioja from Spain as a cross between Pinot Noir and Merlot: it features the brighter acidity of the former and the smooth texture of the latter. Grilled lamb is a popular pairing for Rioja, but I also love to pair this Spanish wine with pulled pork sandwiches.
Zinfandel – It seems only natural to pair "America's wine" with a time-honored American classic such as barbecue. Zinfandel is chock-full of jammy fruit flavors and notes of clove and black pepper spice. It's a robust style of wine that can easily stand up to sweet and spicy barbecue sauces.
The next time you're ordering barbecue, consider trying it with wine. I promise it will enhance the experience.