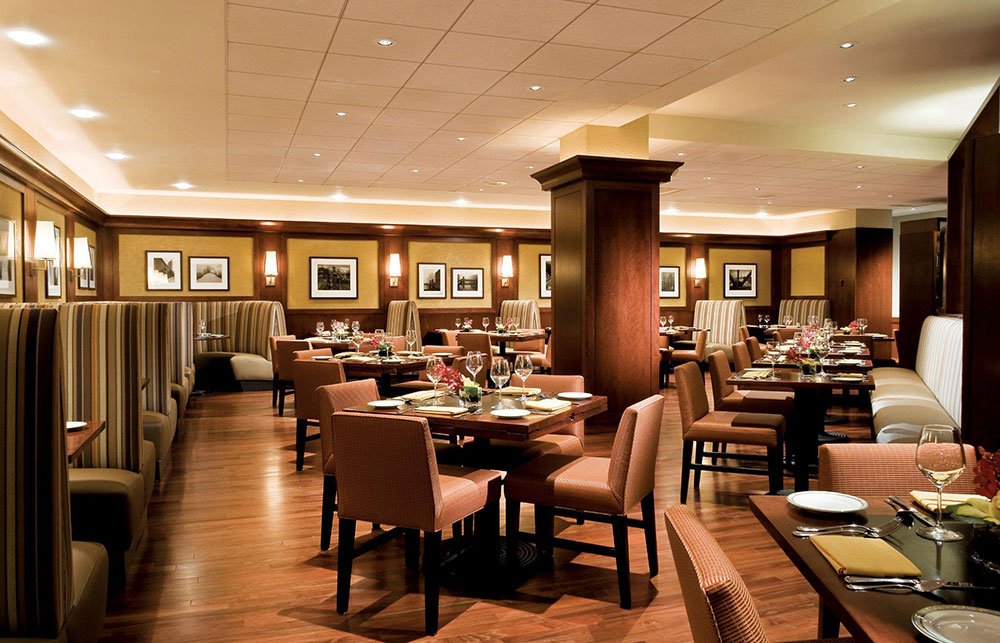 Maxwell's at the Club
Passover takes place April 3 through April 11, and here are a few Passover meals not to miss in Chicago this year.
Passover supper gets the grand buffet treatment at Maxwell's at the Club, where sous chef Richard Hall and East Bank Club's executive chef Mike Lodes have teamed up to compile all the Passover essentials in one spread. The dinner is served on April 3, featuring matzo ball soup along with items like chopped chicken livers, house-cured salmon, smoked whitefish, quinoa and asparagus salad, honey-orange carrot salad, braised beef brisket, zucchini-potato pancakes, roasted cauliflower, noodle kugel, matzo baklava, flour less chocolate cake, and more.
Old school deli Manny's Cafeteria & Delicatessen offers a variety of Passover specials, from gefilte fish and chopped liver for starters to matzo pizza, roasted brisket, matzo meal pancakes, and kishkes for entrees and sides. Desserts include macaroons, sponge cake, chocolate-banana cake, and honey cake.
It's Jewish food with a French accent at Bistronomic, as executive chef and owner Martial Noguier puts his own distinctive stamp on the holiday tradition. Available nightly from April 3 through April 11, the three-course affair features warm asparagus salad or housemade chicken liver mousse for starters, seared Scottish salmon or glazed prime short ribs for entrees, and crunchy chocolate bars or poached apricots for dessert.
Dive right in with a Passover smorgasbord at Joe's Seafood, Prime Steak & Stone Crab on April 3 and April 4. The prix fixe menu covers all the bases with gefilte fish, vegetarian chopped liver, matzo ball soup, and entree options like herb roasted chicken, braised brisket, or wild striped bass en papillote. For dessert, there's chocolate macaroon pie.
Speaking of desserts, Beatrix has Passover covered with their gluten-free and flour less "tall, dark & handsome" chocolate cake, plus raspberry macaroons. Both are available for pre-order for your at-home feast.
Maxwell's at the Club
500 N. Kingsbury Street, Chicago
(312) 527-5800, extension 301
Website
Manny's Cafeteria & Delicatessen
1141 S. Jefferson Street, Chicago
(312) 939-2855
Website
Bistronomic
840 N. Wabash Avenue, Chicago
(312) 944-8400
Website
Joe's Seafood, Prime Steak & Stone Crab
60 E. Grand Avenue, Chicago
(312) 379-5637
Website
Beatrix
519 N. Clark Street, Chicago
(312) 284-1377
Website