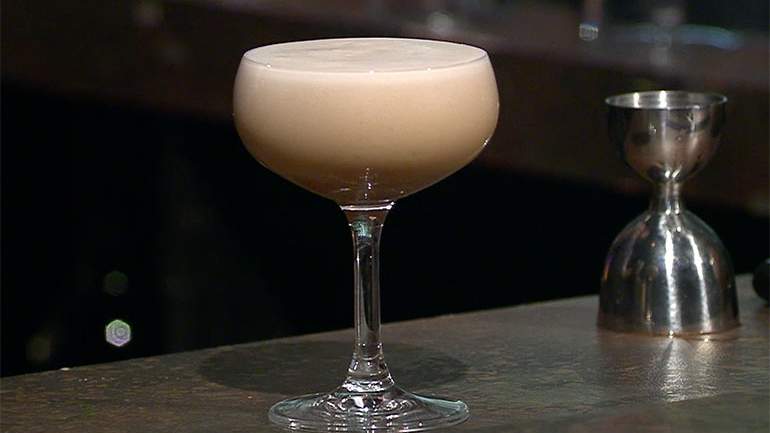 Bartender: Dan Rook | Bar: South Water Kitchen
Ingredients:
1oz Jeppson's Malört
1oz Root Liqueur
Egg White
1.5 oz Spiced Brown Sugar Honey Syrup
3/4 oz Fresh Lemon Juice
2 Dashes Angostura Bitters

In a shaker, combine egg white, Jeppson's, and Root Liqueur. Dry shake. Add fresh lemon juice, spiced brown sugar honey syrup, bitters, and ice. Shake. Serve up in a coupe cocktail glass.