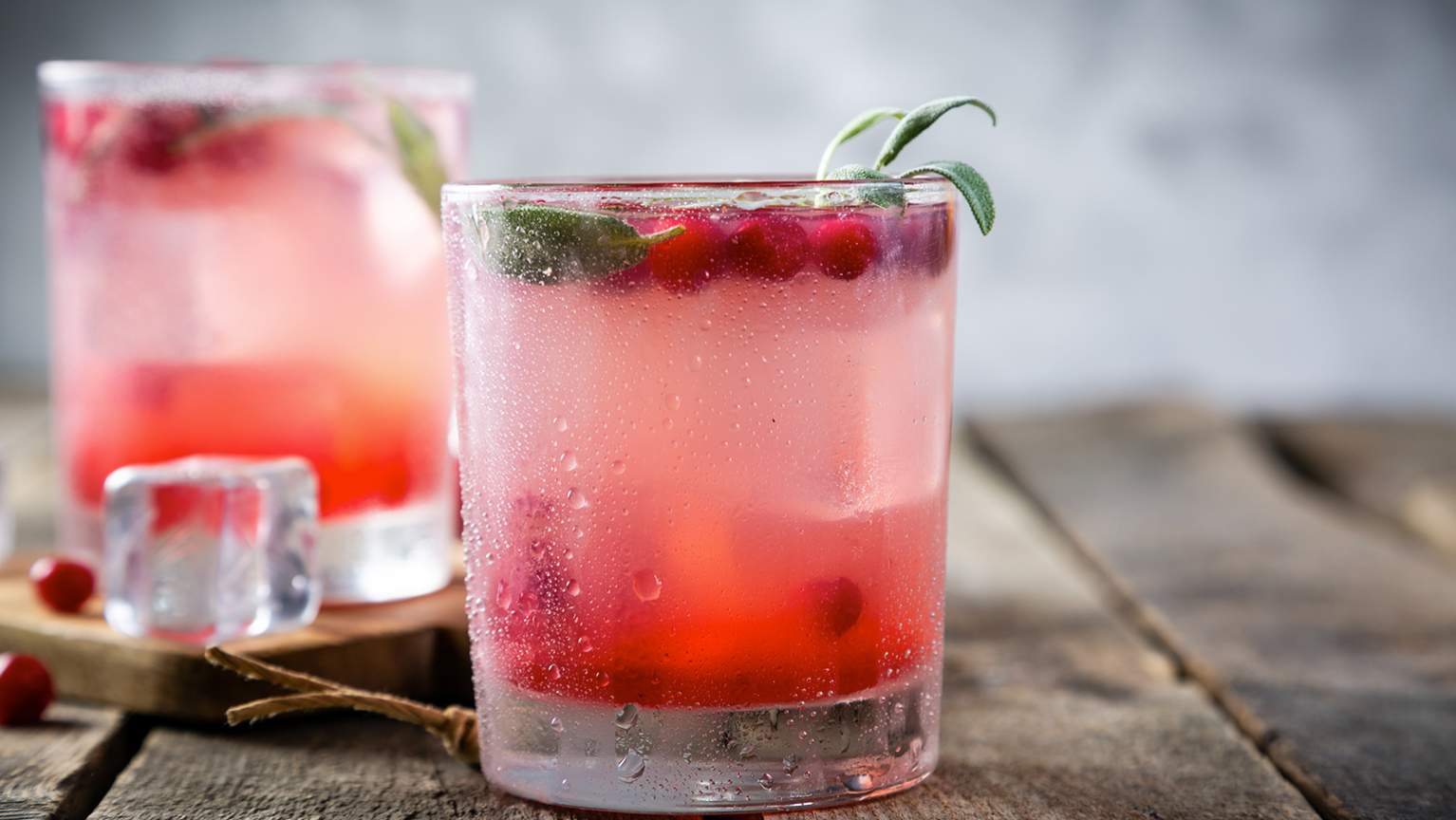 Are you doing Dry January? Or maybe you simply choose to not imbibe in alcoholic drinks? An increasing number of restaurants are embracing the "sober-curious" movement and are adding thoughtfully made non-alcoholic drinks to their list of offerings.
These are not the cloyingly sweet mocktails of yester-year. Many mixologists are taking the same approach to spirit-free drinks as they would alcoholic ones—and you, too, can make a well-balanced non-alcoholic drink at home with just a few simple ingredients.
Here are a few of my favorites.
Homemade Sodas:
Make a simple syrup by dissolving 1 cup of sugar with 1 cup of water in a saucepan over medium heat.
Remove the pan from the heat and add 10 oz. of frozen fruit (strawberries, peaches, blueberries, etc.) of your choice. Allow the fruit to macerate in the simple syrup for 1-2 hours.
Strain the fruit pulp from the syrup, which is now ready to use.
Add 1 oz. of syrup to a Collins glass filled with ice and top with soda water. Add a squeeze of lemon if desired.
Seedlip Non-Alcoholic Spirits: Seedlip is the world's first non-alcoholic spirit. I'm particularly fond of their Grove 42, which features citrus, spices, and other botanicals. In addition to the recipe below, they feature many on their website.
Mix 2 oz. of Grove 42 with 1 oz. of fruit syrup (peach and fig work well) and 1/2 oz. of lemon juice
Top with soda water.
Shrubs: A classic drink can be made by mixing drinking vinegars with soda water. You can make your own shrub at home by following this recipe. Drinking vinegars can also be used to make vinaigrettes or marinades.
Teas: Perhaps you're like me and have a cabinet full of different types of teas. I love taking herbal teas and mixing them with sparkling lemonade or ginger beer to make a refreshing iced tea beverage. Some flavor combinations that I enjoy: Green Tea + Ginger Beer; Blueberry Rooibos + Sparkling Lemonade; Lapsang Souchong + Apple Cider; Earl Grey + Elderflower Lemon Soda; Matcha + Sparkling Lemonade.
Steep double the amount you would need to make a hot tea (the ice will dilute the flavor).
Add ice, and top with your beverage of choice.
Zero-proof doesn't have to be zero-flavor. I'm hopeful these tips will add a lot of "spirit" to your beverage enjoyment!