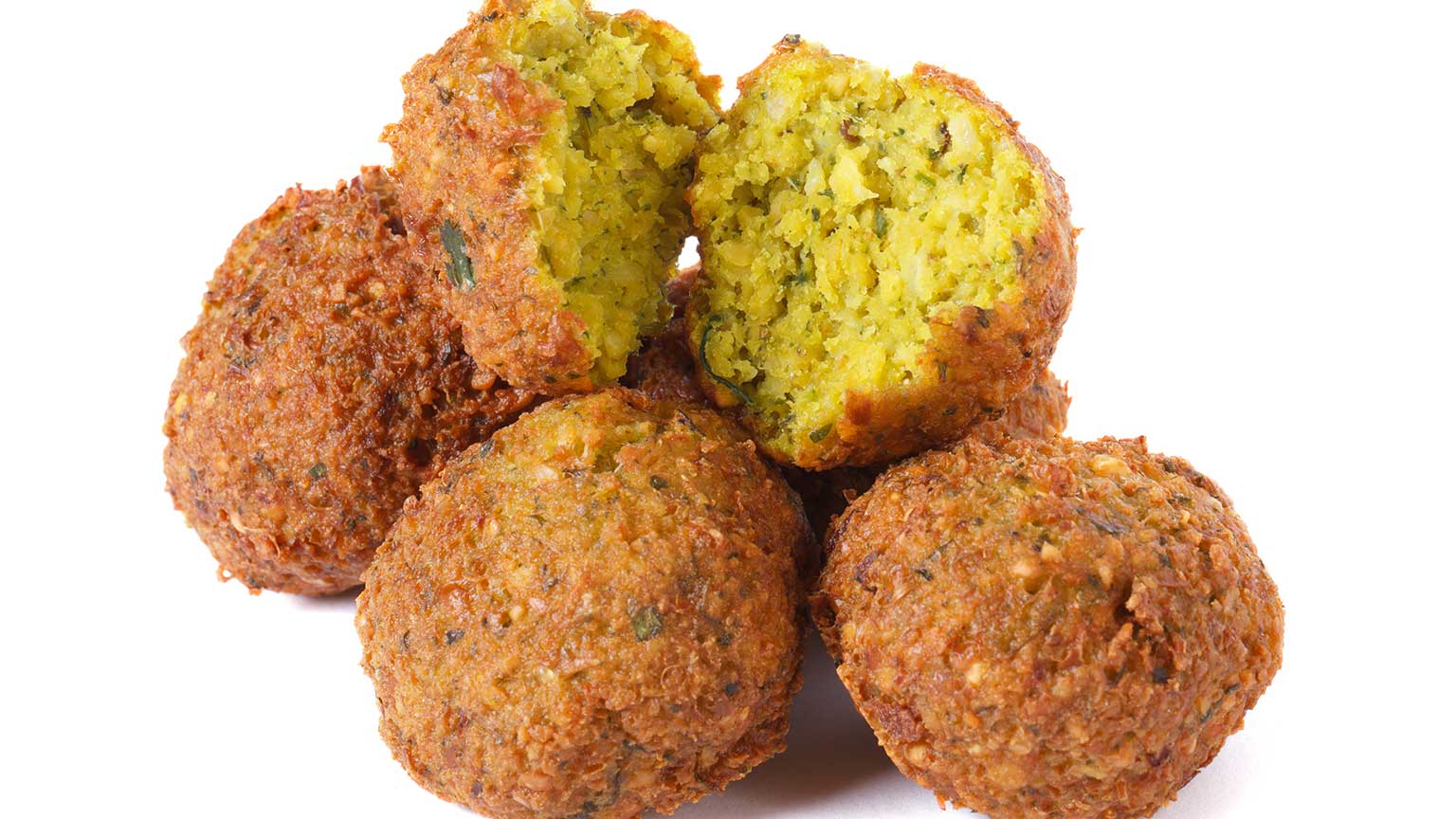 Falafel
Fresh, warm pita bread right out of the oven. A bowl of hummus, redolent of garlic and rich with olive oil and tahini. A plate generously loaded with seasoned lamb, mutton, beef, or chicken with a side of fluffy, bright yellow turmeric rice. Small savory pies, filled with meats and vegetables. Stuffed grape leaves. Dark, sweet Turkish coffee served with baklava or rice pudding.
Hungry yet?
There's a reason why Chicagoans have embraced Middle Eastern cuisine in increasingly impressive numbers these days: because it's delicious, and generally reasonably priced! And almost anywhere you go in the area, you're sure to find a variety of diverse and interesting options. That may be because the category includes so many cultures: in alpha order, they include Arabian, Armenian, Assyrian, Azerbaijani, Cypriot, Egyptian, Iranian, Israeli, Jordanian, Kurdish, Lebanese, Persian, Syrian, and Turkish, among others. Not to mention influences from Africa, Europe, Asia, and migrants from anywhere else who happened to be passing through. Still, there are some dishes (and their components) that are popular throughout the region and beyond. Such as…
Falafel — These are smallish balls of mashed chickpeas (also the main ingredient in hummus), possibly also with fava beans, rolled in batter and deep-fried, and served in a pita. Which would technically make them savory donuts or vegetarian croquettes. They make a great handheld street food.
Shawarma — Also a popular street food, this is composed of lamb, beef, chicken, or veal roasted on a vertical spit, trimmed off in thin slices (think Greek gyros), and made into a sandwich (wrapped in pita or flatbread) with chopped pickles and minced vegetables, possibly with a sauce added. (Pork, by the way, is seldom on the menu in this region as it is often prohibited for religious reasons.)
Hummus and/or Baba ganoush — These are delicious dips, usually served at room temperature with wedges of fresh pita bread. The common ingredients are tahini (a sauce or paste composed of hulled, ground sesame seeds), garlic, lemon juice, and olive oil; importantly, the main ingredient in hummus is mashed chickpeas, while Baba ganoush is made with cooked eggplant. Hummus, at least, is readily available at your local grocery, and like kimchi in a Korean eatery or salsa at a Mexican taqueria, you will probably find it on your table in a Middle Eastern restaurant.
Kebabs — Put some cubed steak, chicken, or lamb on a skewer with vegetables, grill it, and voila! Kebabs are a staple of backyard barbecues everywhere, but are especially popular as a street food in this region. Serve them with some rice and pita bread, and you have a complete — and quite satisfying — meal.
Fattoush salad — If you like grilled flatbread and a mixed green salad, this is the dish for you, as it is a combination of both. It's part of any "mezze" (small plate) array, and can be served with a vinaigrette or yogurt dressing.
Turkish coffee — This is strong, unfiltered black coffee, very finely ground. Water and sugar are added to the mix and brought to boil in a cezve (a pot specifically for this purpose). It is traditionally served hot in a small porcelain demitasse cup (known as a kahve finjani). If you like a good sugar buzz after a meal, this is an excellent way to get it. If you prefer an alcohol buzz instead, try an aniseed-flavored arak (known locally as "the milk of lions," because milk is added). It's pretty powerful stuff.
Desserts — Sweet desserts are especially popular, and expected, at the end of the month-long Ramadan fast (at the link, you'll also find an explanation of halal foods). But they are a must at all times of year. Rice pudding, pastries (including baklava), cookies, dumplings and donuts are common, and their components can include honey, a wide variety of nuts and fruits, dates, sugar, semolina, and spices (especially cardamom, which is a favorite). Your sweet tooth will be satisfied!
Check, Please! guests have weighed in on a number of area Middle Eastern restaurants over the years. And speaking of that, check out the premiere episode of No Passport Required with Marcus Samuelsson, in which the celebrity chef visits some Detroit establishments that make, serve, and sell Middle Eastern food, and immerses himself in the culture. It will definitely whet your appetite for the real thing!