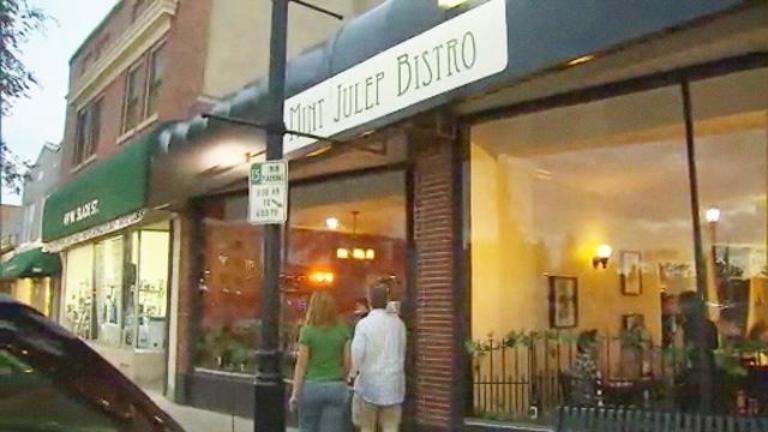 Every week Check, Please! offers restaurants featuring a variety of cuisines. It's interesting to see how people react to these cuisines. Most of our guest restaurant reviewers are "foodies," so you can expect that they will have an open mind when it comes to unfamiliar eating environments and cultures. But, this week's show proves that even foodies can find themselves in a rut.
This week's episode features three very different restaurants. Our guest reviewers were treated to rustic Italian, American southern, and Israeli cuisines. Not to mention a very eclectic mix of environments and serving styles. While two of our guest reviewers found their experiences at least interesting, finding something they liked about each of the restaurants, one guest reviewer was definitely biased towards a particular cuisine and just "couldn't handle it." Galit, a pastry chef originally from Israel, repeated this phrase a few times when describing her experience at the two restaurants her fellow reviewers recommended. Galit was overwhelmed by the portion sizes, thought the dishes were too heavy, insisted desserts should be light, and seemed to be a fan of just one type of cuisine. So here's my question: is Galit a foodie? For the answer, I searched the web for some descriptions, and here's what I found...
Foodie defined: (1) a person devoted to refined sensuous enjoyment, especially good food and drink. (2) An informal term for a particular class of aficionado of food and drink. A word coined in 1981 by Paul Levy and Ann Barr, who used it in the title of their book The Official Foodie Handbook. (3) A person with a special interest or knowledge of food, a gourmet.
Asking friends and co-workers, I gathered the sense that a foodie is someone who gets excited about different food, eats out frequently, and is open to new food experiences. You see a light in their face when a foodie talks about all things food.
So, taking all of these definitions into account, the verdict is that, yes, Galit is a foodie. Though, at least from this episode of Check, Please!, you'll gather that she doesn't like to step outside of her culinary comfort zone, she was very passionate about her own favorites.
Now Patrick, our guest reviewer who recommended Enoteca Roma, an Italian restaurant in Bucktown, didn't look Italian, but he definitely knew how to pronounce the names of the dishes. I think he is definitely a foodie. Just listen to how he describes his dessert and tells you how he dreamt about it – that's a guy who is excited about food. He also was very knowledgeable of the varying types of foods he tried at the other restaurants and very open minded about the experience, even though he probably wouldn't have chosen those restaurants himself.
Southern hospitality was abounding at Mint Julep Bistro, a favorite Palatine eatery of our guest reviewer Fred. Another foodie, Fred had a mouth-watering way of describing the Po' Boy sandwich that dripped down his chin in all it's southern goodness. (Sounds a little messy, but delicious!) Fred wasn't just excited about his restaurant of choice. You'll see that Patrick and Fred were shocked that Galit's response to the classic Italian serving of polenta poured family-style on the stone with all those wonderful topping options.
So let us know what you think after you watch. Is Galit a foodie? Are you one? Do you step outside your comfort zone when you go out to eat? Remember, a lot of southern food is fried, Italian food portions tend to be large, and Israeli food features fresh ingredients in smaller portions. It may not be what you're used to, but does it taste good? Is it worth what you paid? Did you enjoy the experience of trying something new? Tell us all about it...
Carmen M. Schmidt
Associate Producer, Check, Please!
WTTW