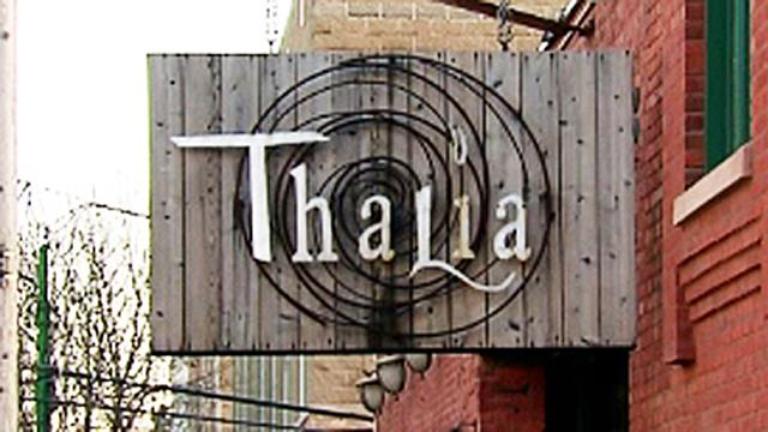 This week, we are introduced to the Thai-fusion delights of Thalia Spice in Nobel Square, the Parisian bistro experience at LM Restaurant in Lincoln Square, and the plentiful and spicy Indian dishes of Himalayan Restaurant in Niles. Another great selection of restaurants in which our guest reviewers had to agree that there was something for everyone.
This is one of my favorite episodes of the season. Our guest reviewers were charismatic and had a ball during their discussion. I have to admit, though, that I was a bit concerned when we were taping in the studio. Guest reviewer Jennifer came in that day with a terrible dry cough. In the Green Room before taping, she erupted into a coughing fit that would not let up. Honestly, I wasn't sure she was going to get through the day without coughing into her microphone – a television disaster! We quickly found some hot tea, honey, and cough drops. Several cups of tea later, Jennifer was on-set and carrying on a great discussion. All seemed well, but as the show taping wound down and we were on the last restaurant discussion, the cough came back. If you look carefully, you'll see a mug of tea on the table in front of Jennifer along with the regular supply of stemware. Occasionally, you'll hear a muffled cough as well, but our sound engineers took care of most of that in post-production. Kudos to Jennifer and her efforts to participate in the lively discussion!
So is going out to eat on your mind? Or, are you more concerned with this week's snow? As Snowpocolipse 2011 descended on our fair city this week, many restaurants found it difficult to keep their doors open. With record high snowfalls and winds approaching 60 mph, restaurant businesses took a big hit this week. Patrons were too overwhelmed with the task of getting home or digging-out to consider going out to eat. Sidewalks and lots were impassable by foot or by vehicle because of high, drifting snow, reservations were cancelled, staff couldn't get in to work, and food deliveries were not made. Not a good week for most eateries.
On my way home Tuesday, I called ahead with an order to the local family restaurant near my house and was thrilled to find that they were open. Like everyone, it took me forever to drive home and my family was hungry and waiting for me. When I finally arrived at the restaurant, I climbed through knee-deep snow with wind whipping sleet into my face, blew in the door, and made my way to the counter. As I looked around the restaurant all I saw were men with caution-yellow vests sitting around each table sipping coffee. They were snow plow drivers waiting for the call to hit the streets! After all, who else would be out-to-eat on a night like that?! It was quite a sight.
Were there any restaurants near your home open during the storm? Were you dining out as the snow piled up on your car? Did your favorite pizza joint offer delivery to home-bound eaters? If so, I hope you tipped really well! Tell us all about your snow storm restaurant or eating adventure!
Enjoy the show!
Carmen M. Schmidt
Associate Producer, Check, Please!
WTTW