Boston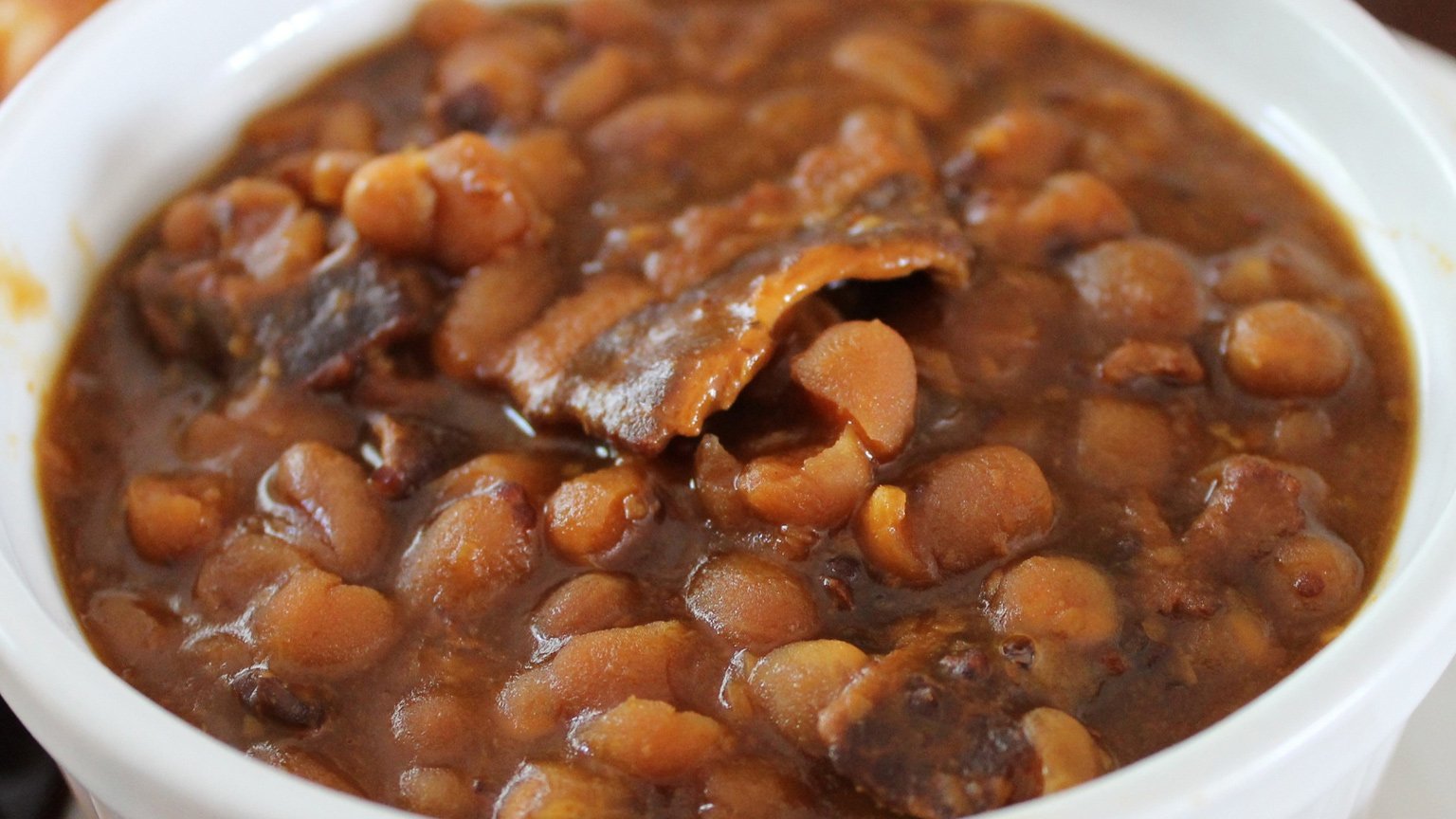 There was an annual baseball championship series recently; you may have heard something about it, including the fact that the victor was the Boston Red Sox (sorry, Chicagoans…maybe next year). The two competing cities often wager that the losing city supplies the winner with a selection of its most iconic foods. Which got us to thinking: what falls into that category for Boston? As it turns out, there are quite a few…
Baked Beans – There's a reason why the city is affectionately referred to as "Beantown" by everyone except, apparently, Bostonians. But did you know that Baked Beans may have come about because of the Pilgrims, who, as everyone knows, first settled in Plymouth, Massachusetts? For religious reasons, the first Pilgrims did not work (and therefore, cook) on the Sabbath; in order to have a hot meal after church on Sundays, they began the custom of putting beans and seasonings in the oven to slow-bake on Saturdays (you could call it the 17th century version of a Crockpot). How did these beans become synonymous with Boston? As time went on, the city became a top producer of rum, and a byproduct of that is molasses, which is a main ingredient in baked beans, along with salt pork. While we're on the subject of Boston and molasses: in 1919, a huge silo at the Purity Distilling Company suddenly exploded with such force that more than 11,000 tons of sticky molasses mowed down several nearby buildings, killing more than 20 people and injuring dozens more. To this day, area denizens swear that in warm weather, you can still smell molasses on the wind. (By the way, this dietary mainstay inspired a popular confection called Boston Baked Beans, which are dyed-red candy-coated peanuts. This enduring classic was created by the Ferrara Pan Company in the Chicago area back in the 1930s.)
Boston Cream Pie – This, as you may know, is certainly from Boston but is not a pie at all. It's a layered yellow sponge cake filled with crème pâtissière (vanilla custard is often substituted), and topped with a chocolate glaze or fondant. A well-known French chef, Augustine Francois Anezin, created it for the Parker House Hotel sometime in the early 1870s, and it's been a hit ever since. In fact, Boston Cream Pie has been the official dessert of Massachusetts since 1996.
Seafood – Given Boston's proximity to the Atlantic Ocean, it's no surprise that seafood is pretty much de rigueur on the menus of restaurants there. Bass, bluefish, tuna, cod, oysters, flounder, scrod, mackerel – all are fresh and caught locally. At the top of the list are clams (served fried and also, of course, in clam chowder) and lobster, which you will find on and in all kinds of dishes in Boston, including pizza, pasta (notably, in gnocchi), and in the ubiquitous Lobster Roll.
Italian Food – Many American cities have a "Little Italy," and in Boston, that is the North End. Given that people of Italian descent make up a huge part of Boston's population (second only to people of Irish ancestry), it's a given that Italian restaurants would be plentiful in the city. You don't have to go very far to find great pizza and pasta, and the North End's cannoli (rolled fried dough filled with ricotta cheese) are legendary.
Fenway Franks – Most true baseball fans know that Fenway Park, home of the Red Sox, is the oldest park in the league (built in 1912), and when it got a much-needed renovation nine years ago, its iconic boiled-and-grilled Fenway Franks were likewise updated with a new and more flavorful recipe. Fans approved: in the course of a recent World Series game, an average of 15,000 of these tasty hot dogs were consumed, and during the 2014 baseball season, visitors to the park snapped up more than 800,000 of them. That's a LOT of mustard!
Samuel Adams – This bestselling beer, named for one of America's Founding Fathers, originates from the Boston Beer Company. There are numerous seasonal variations on the original recipe, and this season, Sam Adams became the official beer of the Red Sox (why did it take so long?).
There is a lot of American history to explore in Boston, "the cradle of liberty," but be sure to check out its fantastic culinary scene while you do it. We promise you won't go hungry!