Behind Brand Names 2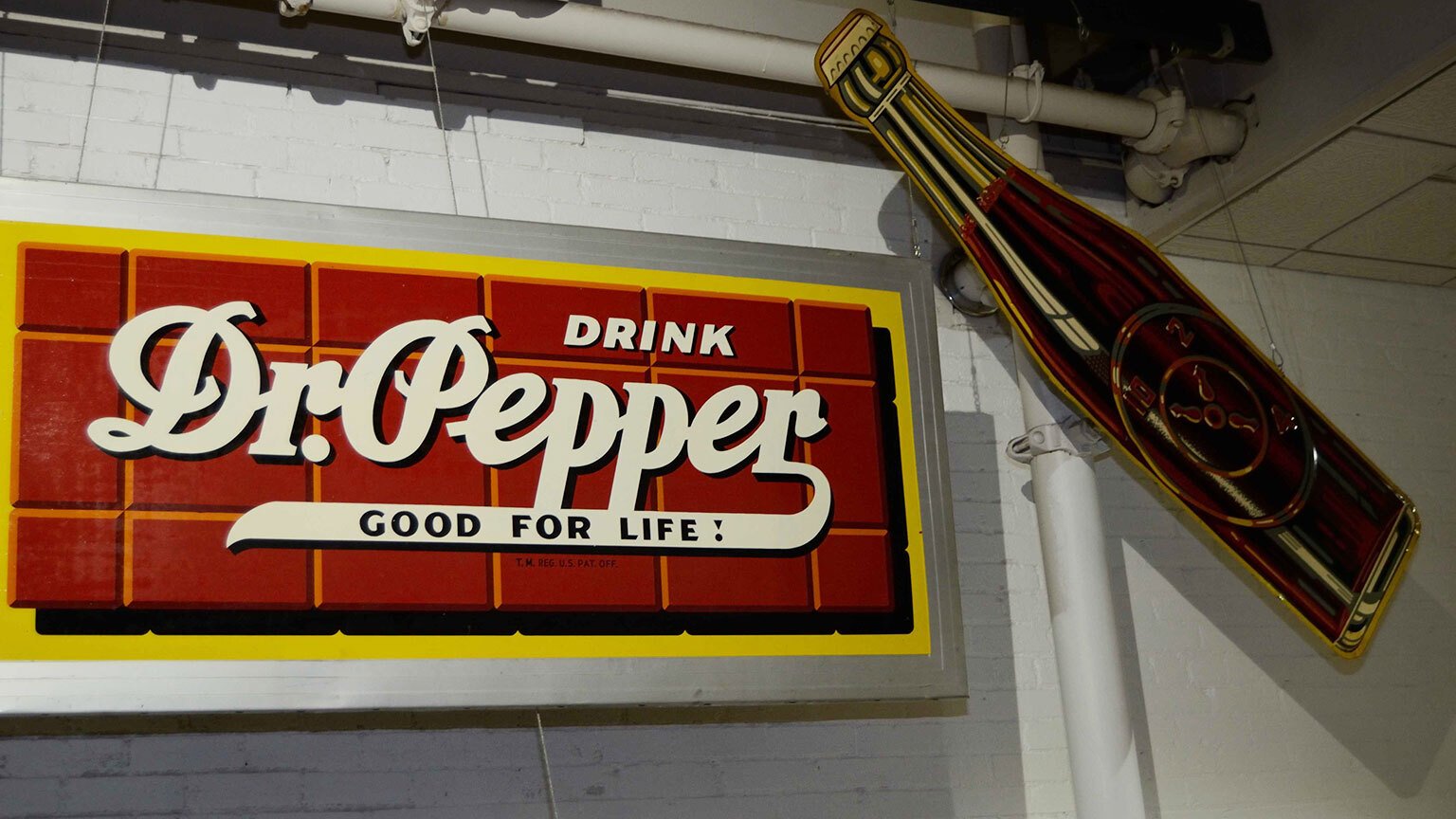 "Lumberjacks Eat Moore" – Dinty Moore advertising slogan
"Little Debbie Has a Snack for You" – Little Debbie advertising slogan
"You'll like it better, or my name isn't Orville Redenbacher" – Orville Redenbacher advertising slogan
"The Friendly Pepper-Upper" – Dr. Pepper advertising slogan
As promised, here are a few more stories behind the brand names you see during your trip down the grocery story aisle.
Dinty Moore – That familiar name on canned beef stew was taken from a character in George McManus's 1913 cartoon strip Bringing Up Father, inspired by a real restaurateur, James Moore, who ran a bustling Irish tavern and restaurant in midtown Manhattan. To capitalize on the popularity of the strip, Moore renamed his restaurant and subsequent franchises Dinty Moore, after the character. Hormel Foods later licensed the name for their product that debuted in 1935. Fun fact: Coming full circle, Hormel's marketing department created a cartoon lumberjack, Dinty Moore, as a promotional gimmick. The stew, and its impressive shelf life, are still popular today.
Little Debbie – The Little Debbie snack cakes, packaged in multiples for families and kids' lunch boxes and a fixture at groceries and convenience stores everywhere, was dreamed up by McKee Foods 60 years ago. Aware that his new product needed to stand out in the marketplace, the company's founder O. D. McKee fixed upon a photo of his adorable young granddaughter Debbie in a straw hat and casual plaid blouse. Until her likeness began to appear on packages, Debbie's parents were unaware that their 4-year-old had become the face of the brand. The best-selling Little Debbie cakes? Oatmeal Crème Pies (their inaugural product), Swiss Cake Rolls, and Nutty Buddy® Wafer Bars. Fun fact: Today, Debbie McKee-Fowler is still going strong, and is an executive vice president and trustee of the corporation.
Orville Redenbacher – Popcorn is far from new, of course, but throughout its long, long history, only one man has been synonymous with it: Indiana native Orville Redenbacher (born in 1907, it's possible he was named for airplane co-inventor Orville Wright). Redenbacher initially made his name as a highly respected and wealthy manufacturer of farm fertilizer, but since his teens he had been obsessed with creating the perfect "light and fluffy" popcorn. He and a partner experimented with countless corn hybrids before Redenbacher was satisfied, and his popping corn launched in 1970 after a marketing firm urged him to give the brand his own distinctive name and image. It worked: within five years, Orville Redenbacher had cornered one-third of the U.S. popcorn market. Fun fact: in 1973, like Duncan Hines, Redenbacher, wanting the public to know he was not just a brand name but a real person, was a guest on the television game show To Tell the Truth. 
Dr Pepper – This soft drink was created in 1885 by young pharmacist Charles Alderton, who enjoyed spending his breaks at Morrison's Old Corner Drug Store in Waco, Texas tinkering with soda flavors behind the lunch counter. Eventually he hit on a unique beverage that is billed as the oldest major brand soft drink in U.S. history. Its distinctive flavor and aroma caught on fast, with avid fans labeling it a "Waco." Nobody is sure exactly how that evolved into "Dr Pepper" (the period in the name disappeared in the 1950s), but it is believed that it was store proprietor Morrison who came up with the moniker. Fun fact: There is an entire museum devoted to the Dr Pepper brand, located in – where else? – Waco, Texas.
More stories behind the brands in a future issue!