Alaska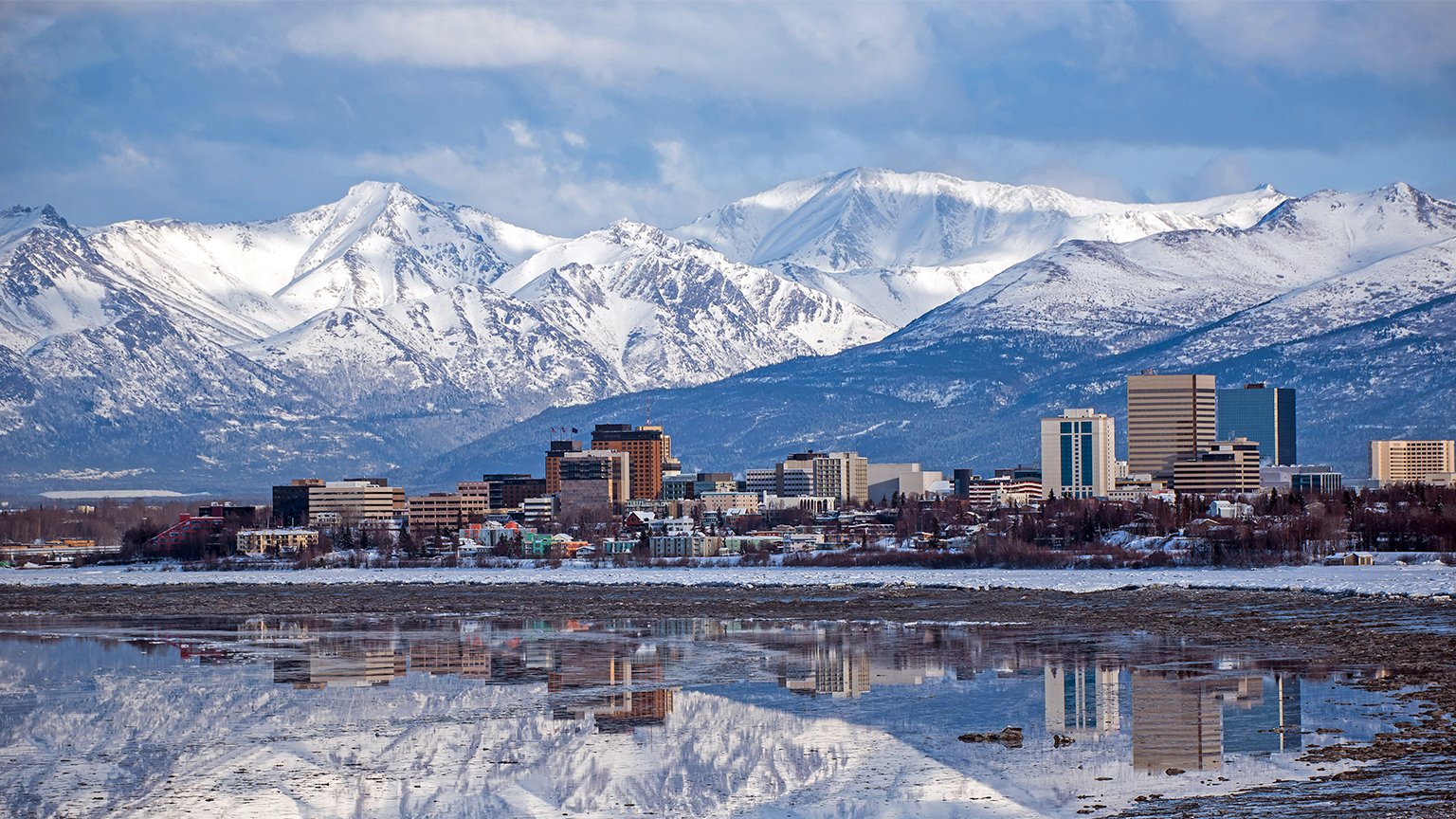 "Land of the Midnight Sun"
--Alaska state nickname
"North to the Future"
--Alaska state motto
Hot enough for you? How about a (virtual) trip to a place that is delightfully temperate at this time of year: Alaska. America's 49th and largest state by area, its culinary scene is like none other, and perhaps this treatise will tempt you to check it out in the future, and not just on your screen.
Alaska's cool climate, topography, location, and demographics (including a high concentration of American Indians and Alaska Natives) are all enormously influential factors when it comes to its cuisine. As most commercial foods must be shipped (often at prohibitively high prices) from "the Outside," residents – especially in rural areas – are heavily dependent on subsistence fishing, hunting, and foraging, and on homegrown fruits and vegetables. The state's most popular traditional foods are very much reflective of that. Here are some of them.
Seafood – If you're a fan of fresh seafood caught within a few miles of your dinner table, Alaska is the place for you! Whether it's Alaska's official state fish, salmon (varieties include Chinook, Coho, Pink, Sockeye, or Chum), several kinds of halibut, cod, crab, trout, scallops, or shrimp, you'll find something broiled, smoked, grilled, or baked anywhere you go in the state. One special Alaskan delicacy: muktuk, composed of cubes of whale blubber and skin. Traditionally eaten raw, it can also be pickled or fried, or paired with soy sauce. Not for the squeamish, but reportedly delicious.
Game meats – As we mentioned, hunting is not just a sport in Alaska, but vital for feeding a family. And there is plenty of prey to choose from: moose, caribou, deer, mountain goat, sheep, black bear, and even porcupine, among others. Many of these, due to heavy regulation, cannot be sold commercially or served in restaurants, but if you make friends with a hunter, you might be able to sample them. But perhaps Alaska's most universally popular game meat is reindeer (sorry, Rudolph!), in the form of sausages, which are Alaska's most ubiquitous street food. Plus, nothing goes to waste – arguably Alaska's quintessential dish is Akutag, a traditional Native ice cream made from fats and oils harvested from the hunted animals, blended with wild berries (see below) and snow. An updated version of the recipe swaps out vegetable shortening for the fat. Cool and refreshing, as you can imagine.
Fruits and vegetables – Alaska's agricultural output is fairly minor compared with its other food industries, but the area's cool temperatures result in crops that are exceptionally flavorful, especially its (Yukon Gold, what else?) potatoes, peas, beans, squash, zucchini, broccoli, cabbage, and cauliflower, which all thrive. Especially popular with foragers: spruce tips, harvested from spruce branches in spring and used in everything from soups and stews to beer or ale. Their flavor is described as somewhere between floral and pine.
As far as fruits go, apples and tomatoes (yes, tomatoes are a fruit!) can be grown under special circumstances, but the state's mainstay fruits are wild berries (or in some cases aggregate fruits, technically) – raspberries, cranberries, blueberries, and blackberries, just to name a few of the better-known ones. These are an ingredient in everything from pies to cobblers to jams and jellies to Akutag. (Anyone picking them independently must be careful not to consume anything poisonous.)
Sourdough – Any bread you are served in Alaska will most likely be sourdough, which has been by far the most popular variety in the state since the days of the Klondike Gold Rush, when miners brought it north with them from California. Baked at home, served in a restaurant, made into pastries or used as a base for sandwiches (especially with reindeer sausage), it's easy to find everywhere.
Libations – Alaska's craft brewing and distilling industry has grown exponentially over the past few years, and many of its practitioners pair their beverages with cozy taverns, perfect for congregating in a land that is cold three-quarters of the year. Budget Travel offers this helpful guide to drinking your way across the state's biggest cities of Anchorage, Fairbanks, or Juneau, Alaska's capital city. There's something for everyone, whether your poison is gin, scotch, beer, hard cider, or something else.
You won't go hungry (or thirsty) in Alaska. Hopefully we can soon find out for ourselves.