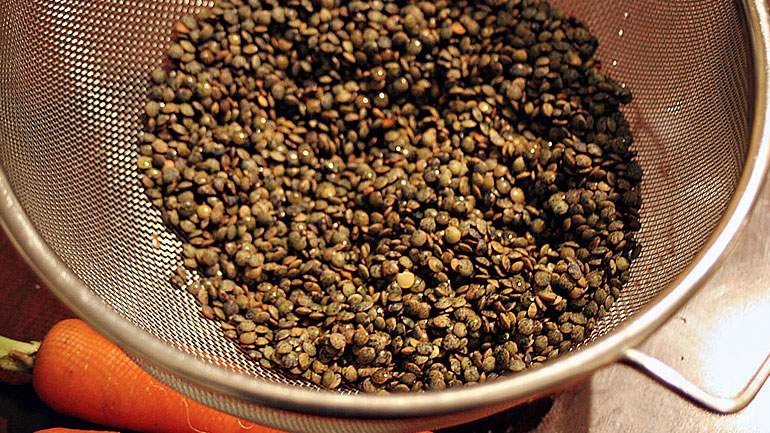 Ingredients:
1 Cup Yellow Moong Dal
5 Cup of Water
1 small onion (ground)
1 plum tomato (ground)
1 green chili (ground)...optional
Very very small piece of Ginger
1 tsp Olive oil
¼ tsp Cumin seeds
¼ tsp Turmeric Powder
Salt to taste
Fresh Lemon Juice to taste
Cilantro (fresh)
Assortment of vegetables (optional)

Directions:
First put Moong Dal in a pot, add water and pinch of salt and tumeric powder and turn the flame on to medium and keep stiring after few minutes so it doesn't stick to the bottom of the pot. You can add raw vegetables to this while cooking, (optional) like fresh spinach, carrots,brocolli etc.

While that is cooking...on the side in a sauté pan, put olive oil, cumin seed, grinded onion, a pinch of salt, grinded or grated ginger, grinded green chili (optional) and cook until pinkish in color...then add the grinded tomatoes and cook. When ready, add to the Moong Dal...cook until Monng Dal is cooked. Add more water if needed. Leave it thick or thin to your liking.

Add fresh lemon juice to taste and sprinkle with fresh chopped cilantro.

You can have this as a satisfying Lentil Soup, or have it on top of Rice and/or with some Flat Indian Bread on the side. Enjoy!