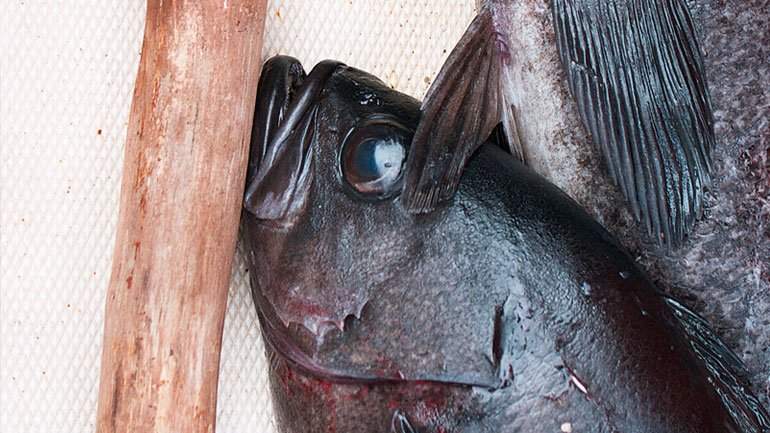 Ingredients:
Black Cod (sablefish) Filet (4oz per person)
Black and white sesame seeds
Baby Spinach
Prepared seaweed salad (sesame flavored)
Miso
Salad Oil
Siracha
Rice Wine Vinegar
Lite Soy Sauce

Directions:
To make the vinaigrette, combine miso, rice wine vinegar, lite soy sauce and siracha in a blender for 30 seconds. Slowly drizzle in salad oil and adjust seasoning with salt and pepper. It can be kept for several days.

To make the salad, sauté the bay spinach in olive oil with salt and pepper. Once the spinach is cooked, place on paper towel and chill. Once the spinach has chilled, combine with the seaweed salad and toss in the miso vinaigrette.

Season the cod filet with salt and white pepper. Sprinkle sesame seeds over the top of the cod (one even layer). Place in pan and roast in 450° F oven until the fish begins to flake.