View all Recipes
Pumpkin Soup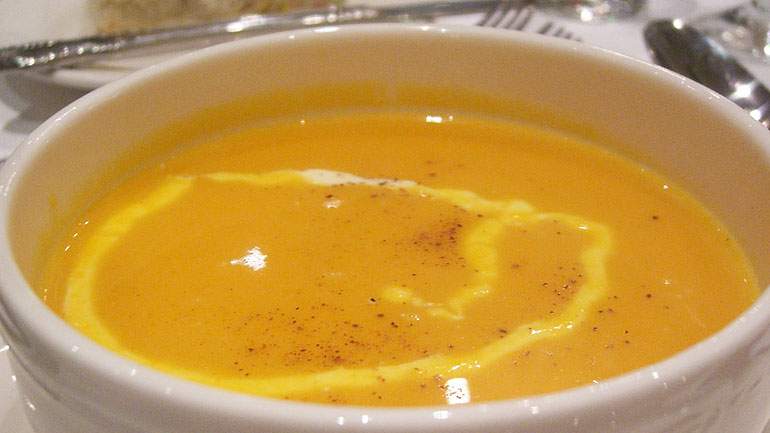 Ingredients:
1 medium size pumpkin
3 cups of chicken stock
2 cloves of garlic
One cup heavy cream
A dash of oregano
½ cup of finely chopped onion
¼ cup of sugar
Seasoning to taste

Directions:
Saute the onions and garlic with vegetable oil until lightly brown and set aside. Then cut the pumpkin horizontally about one inch from the top to create a lid for the pumpkin as the hollowed out pumpkin will serve as you bowl for the soup. Scoop up the pumpkin flesh and boil with the chicken stock until soft (about 20 mins.) Using an electric hand-held blender, blend the pumpkin slowing with the heavy cream and slowly add all the other ingredients. Add water for texture. Pour finished puree into the scooped out pumpkin bowl and enjoy.