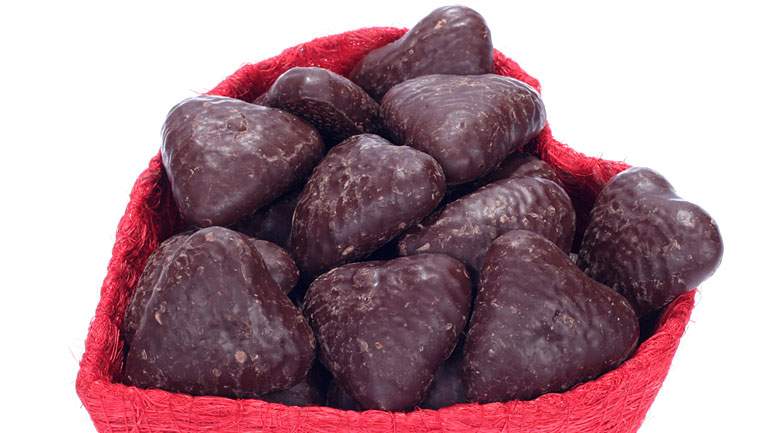 Ingredients:
2 cups dried cranberrries
1 cup simple syrup
17 ½ ounces chopped bittersweet chocolate
½ lb butter
13 egg yolks
3 2/3 ounces sugar
1 cup whipping cream (whipped to soft peaks)
3 egg whites
melted chocolate (for garnish)

Directions:
Soak cranberries in simple syrup to plump. Strain before using. Melt chopped chocolate and butter in top of double boiler; remove and cool. Whip yolks and 2 2/3 ounces of sugar until fluffy; add chocolate mixture and whisk until it is shiny and pulls away from the sides. Gently fold in whipped cream. In separate bowl, whip the egg whites with remaining sugar to soft peaks. Fold into chocolate mixture. Fold in drained cranberries. Pour into heart shaped silicone mold. Refrigerate for four hours until firm. Un-mold and drizzle top with melted chocolate.