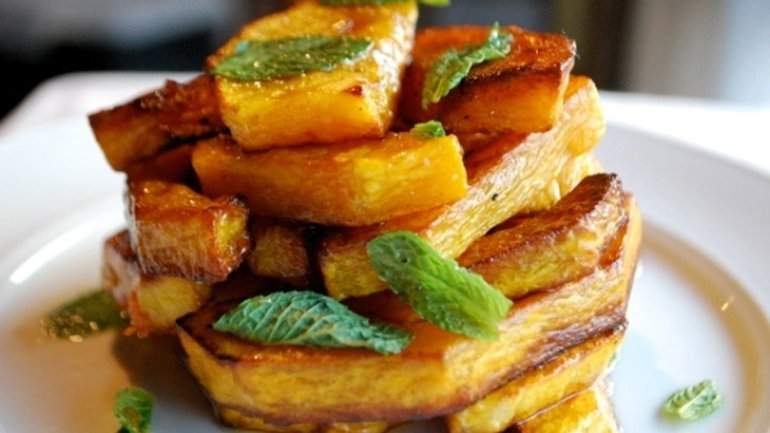 Chef: Vince DiBattista
Ingredient List:
1piece of butternut squash
½ cup of xvoo
3 large garlic cloves
½ cup of red wine vinegar
½ cup of sugar
½ cup of torn mint leaves
Pinch of crushed red pepper flakes
Directions:
Peel and half the squash discard seeds and cut into ½ inch slices. Warm the oil in a large sauté pan and lightly brown the garlic. Once brown, discard the garlic cloves.
Working in batches, add squash to the pan slowly browning both sides and cooking until tender, approximately 5 -7 minutes. Remove squash and let drain on paper towels while cooking the remainder
Once the squash are cooked and drained, discard oil and add vinegar sugar and crushed pepper to the pan. Cook on med heat, let the sauce thicken reducing by half.
Brush each piece of squash with some of the sauce, place in a shallow serving bowl, pour remaining sauce over the squash and top with the torn mint.
Serve at room temperature.