Check out host finalist Senam Amegashie. Watch an out-take from her audition: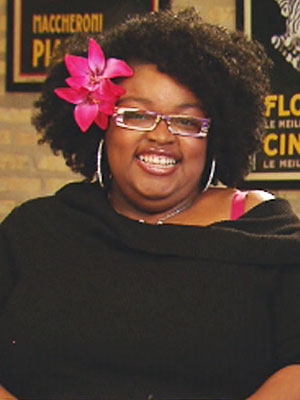 Senam Amegashie
Freelance Writer
Why are you the best host for Check, Please!?
Well for one G-d, Jesus, Allah, Buddah, and OPRAH told me I would be totally awesome as host... I kid, I kid, or do I? I don't know... But do you really want to go against the word of Jesus? Or Allah? Or G-d forbid, OPRAH. Oprah is not one to be played with... Don't risk it! Just hire me, already. Anyhoo, I'm fun, chock full of personality, a genuine lover of all people, and I have infectious desire to make everyone's day a little bit brighter. My happy-go-lucky, let's-just-have-a-great-time attitude puts all kinds of crowds at ease and allows me to indulge in my true purpose of connecting and comforting people from completely different backgrounds by our always there, but oft times hidden, common thread. I'm the right choice to help nourish that Check, Please! tradition. I'm friendly, I'm kind, can find the humor in anything, and shockingly comfortable in front of a camera. I'm certain that my every woman, down to earth, "I can learn something from everyone" spirit will endear [me to] viewers and make me a fantastic host for Check, Please! WTTW. Also, I live like TEN minutes away from WTTW studios and will vow to NEVER, NOT EVER be late.