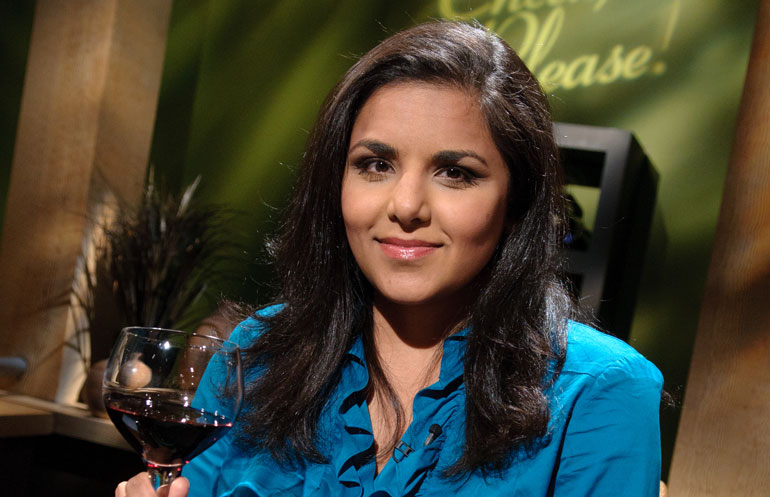 Alpana Singh
Check, Please! and WTTW announced today that Alpana Singh, our host for the past ten years, is leaving the show to concentrate full time on her stunning new restaurant, The Boarding House.
I met Alpana in June of 2003 over sushi at a restaurant in the south Loop. It was the third season of Check, Please! and we were in need of a new host. I had already auditioned more than thirty candidates, from food writers to servers to chefs, but there was something special about Alpana where I knew that she was the one. Alpana was only in her mid twenties but was gifted, smart, passionate, and lovely, and I was confident that she was up to the job and would simply get better with age.
Over the past ten years, we've had an extraordinary journey together filled with laughter, interesting people and, of course, memorable food and wine. We've explored the city and suburbs and we've tried to bring you – each week – a fresh, mouthwatering, diverse, non-judgmental look at our amazing restaurant scene.
As we move forward, Alpana will surely have exciting times with The Boarding House and, here at Check, Please!, we'll be busy auditioning scores of talented people looking for the right one to replace Alpana's knowledge and grace. The process for the search for the new host will be announced shortly.
If you're interested, here's the official press release.
You can see Alpana and an all new episode of Check, Please! this Friday at 8:00 pm on WTTW11 featuring La Madia, Prasino, and Chicago's Home of Chicken & Waffles.
David Manilow