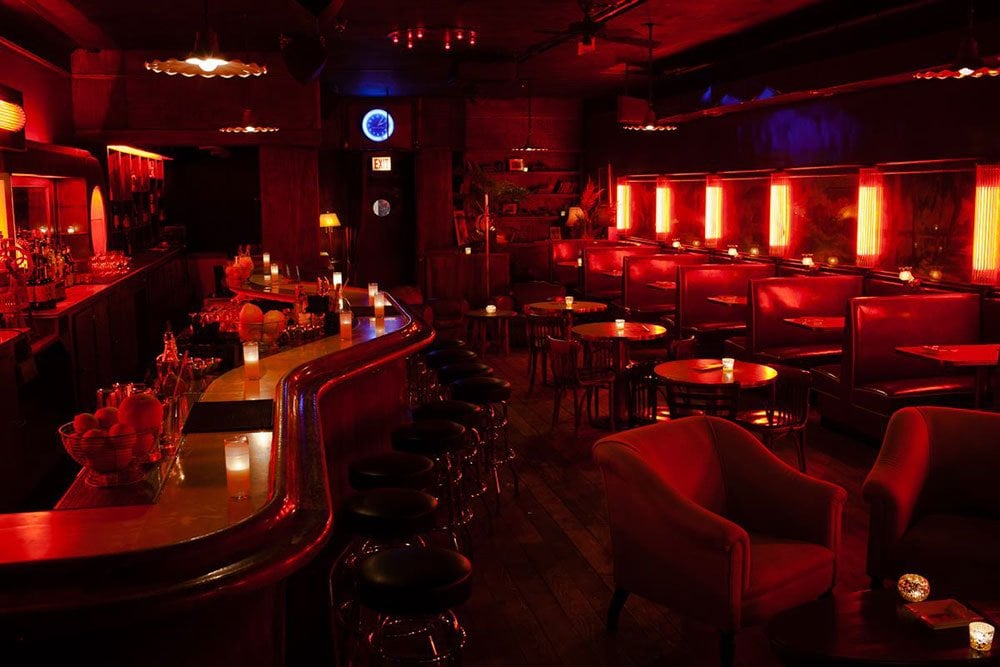 The California Clipper
There is a surprising spate of restaurant and bar development along Augusta Boulevard in Humboldt Park. Seeing as there is no train stop within walking distance, and Augusta doesn't even have a bus route, the corridor that runs from California to Damen sure has become one of the most unexpected developments in recent memory.
The nexus of the Augusta-adjacent boom is taking place around the Augusta/California intersection in Humboldt Park. Rootstock Wine & Beer Bar became a pioneer in the area when it opened a few years ago, and to much success and acclaim. Thereafter, one of the city's most prolific restaurateurs took notice of the area's potential, buying the legendary California Clipper and updating it with a phone book-sized list of cocktails. Sodikoff just added to his area portfolio with a coffee shop called C.C. Ferns Coffee, and he also has plans to transform a former auto body shop across the street into a restaurant. Elsewhere at the intersection, Haywood Tavern just made its debut, featuring the culinary handiwork of Rodney Staton, Rootstock signed a lease to take over the shuttered Knockbox Cafe space and open a new restaurant, and Cheap Tart Bakery will open its first brick-and-mortar sweets shop next to the Clipper.
And that's just one intersection. Venture east down Augusta to Western and you'll find a slew of eateries and bars dotting the area. Leghorn Chicken is still going strong as the anti-Chick-fil-A; Sportsman's Club has become one of the most popular casual cocktail bars in the city; and the neighborhood just welcomed a German/French restaurant called Boeufhaus.
Further down Augusta by Damen, Dollop Coffee Company is opening its first devoted bakery, aptly dubbed Dollop Bake Shop. And a block further down is The Winchester, which has quickly risen up the ranks in Chicago's wholesome, seasonal dining scene.
Who's to say what the future holds for this rapidly changing strip of Augusta. In terms of dining, at least, things are starting to look pretty bright.
Rootstock Wine & Beer Bar
954 N. California Avenue, Chicago
(773) 292-1616
Website
The California Clipper
1002 N. California Avenue, Chicago
(773) 384-2547
Website
C.C. Ferns Coffee
2806 W. Augusta Boulevard, Chicago
(773) 384-2547
Website
Haywood Tavern
2759 W. Augusta Boulevard, Chicago
(773) 661-1084
Website
Leghorn Chicken
959 N. Western Avenue, Chicago
(773) 394-4444
Website
Sportsman's Club
948 N. Western Avenue, Chicago
(872) 206-8054
Website
Boeufhaus
1012 N. Western Avenue, Chicago
(773) 661-2116
Website
Dollop Bake Shop
1000 N. Damen Avenue, Chicago
Website
The Winchester
1001 N. Winchester Avenue, Chicago
(773) 698-8703
Website