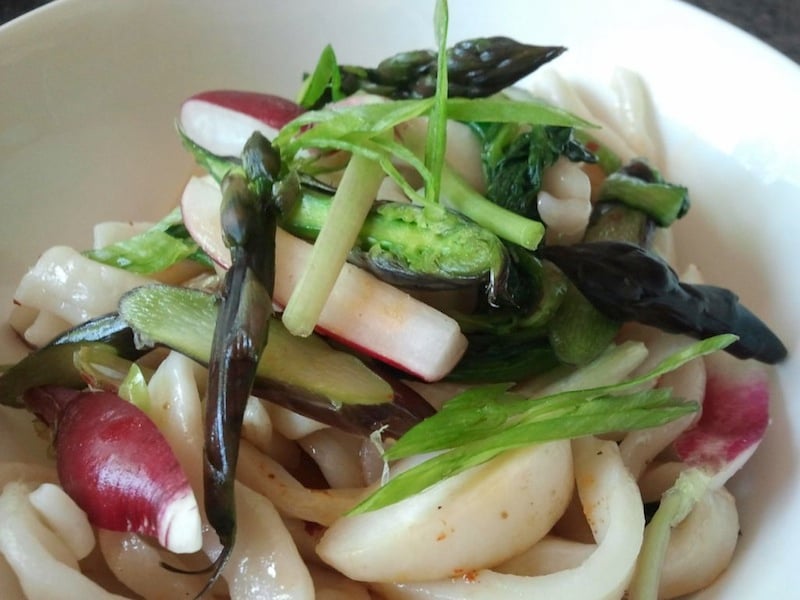 It's been an exciting couple of weeks for restaurant openings. Here are a few new ones to check out.
If you've been to Chilam Balam, the Lakeview Mexican small plates restaurant, you'll be excited for Shaman, a sister restaurant that opened on Monday. The menus are similar and the restaurant is also BYOB, but it will be a little bit larger, at 65 seats and have outdoor seating in the summer. This week's menu features dishes such as grilled flank steak with roasted potato, crispy onion, guajillo sauce, and cilantro; pumpkin soup with chorizo and pumpkin seeds; and gingerbread tres leches.
Fat Rice, a new Logan Square joint from Abraham Conlon and Adrienne Lo (the duo behind the innovative underground supper club X-Marx) offers Asian dishes such as grilled sardines with pickled green tomatoes, chili fish with lemon and peppers, and curries.
Tortoise Club is an old school restaurant with dark woods, plaid fabrics, and fireplaces giving it a cozy feel. The menu offers classics like steak tartare, Dover sole, club sandwiches, pheasant pie, and wine, beer, cocktails, and whiskey.
Tortoise Club
360 N State St
Chicago, IL 60601
(312) 755-1700
Website
Fat Rice
2957 West Diversey Avenue
Chicago, IL 60647
(773) 661-9170
Website
Shaman
1438 W. Chicago Avenue
(312) 226-4175
Chicago, IL 60642
Website