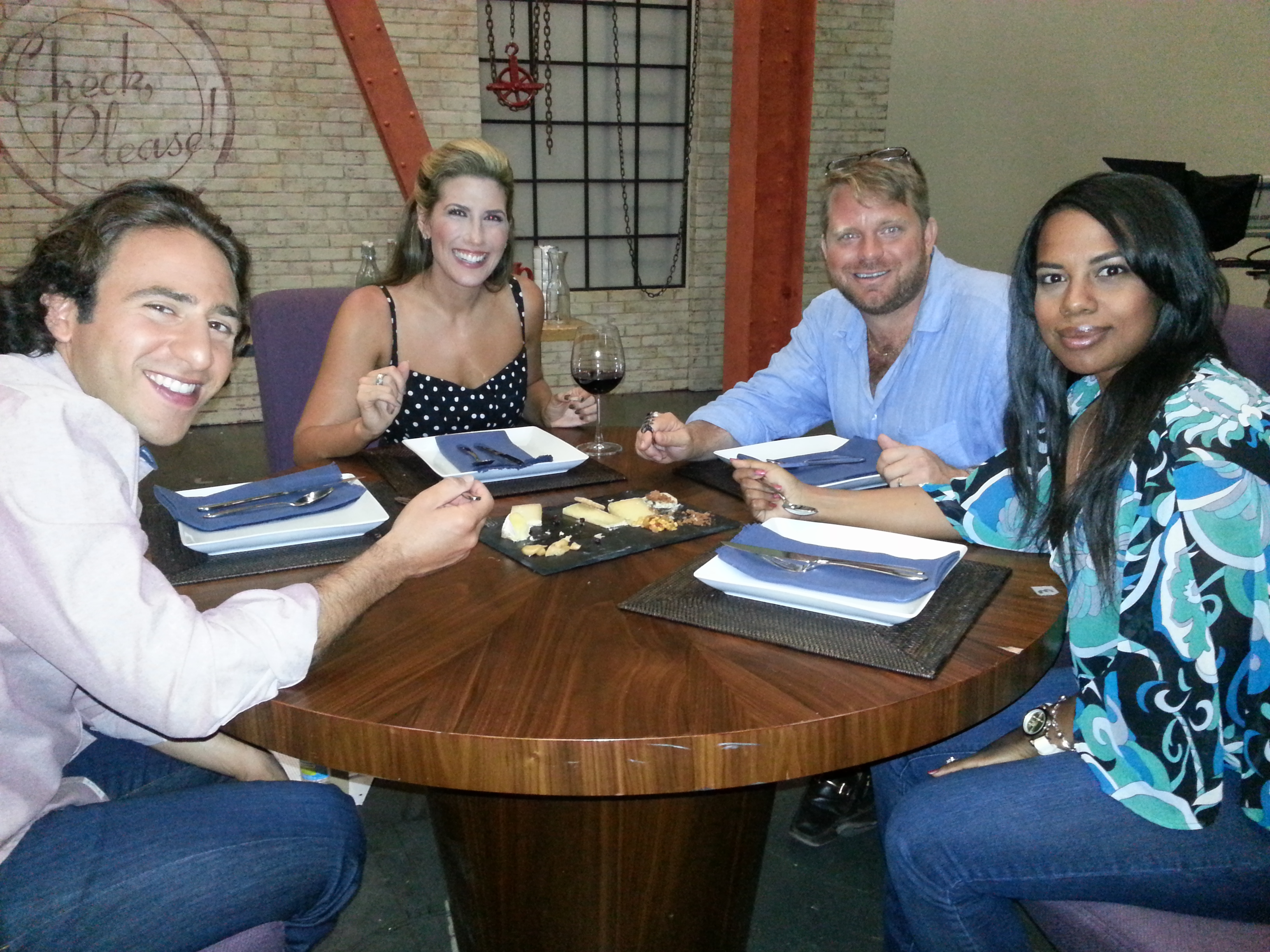 Phew! What a whirlwind the past few months have been for me. Although it seems like just last week I was laboring over what might catch the eye of the show's producers in my Check, Please! audition video, my first episode will air tonight! It's really hard to believe and I am incredibly excited to share all of my guests' fantastic recommendations! They kept me busy checking out 36 restaurants – everywhere from Ashburn to Schiller Park and right into my own neighborhood in the West Loop. Summer flew by in a blur of restaurant visits and meaty discussions with my enthusiastic guests about their favorite locales.
We will be featuring family-owned spots, hidden gems and long-standing institutions this season – another year of the Check, Please! magical mix. Since I eat out more than one should (I'm talking 6-7 times a week!), I was surprised at how many places were new to me. There have definitely been some additions to my personal favorites list. So, thank you to all of my guests this season as you all are what make Check, Please!
We have a fun season ahead – with lots of lively discussion and one disagreement that continued even after the cameras stopped rolling! These are passionate people, let me tell you! For every disagreement, however, it seemed there was one recommender thanking another for introducing them to a new place – those were my favorite moments. In one episode a guest loved one of the other restaurants so much he told me it may take the title as his new favorite place to eat. This is the beauty of the show and why I have been a devoted follower of it since the beginning. Check, Please! expands our minds and palates as it showcases our amazing city's vibrant dining scene. And what's better than that?
Each week I will dish a bit about the new episode and share some of the memorable behind-the-scenes moments. This season kicks off taking us from Benny's Chop House in River North to Estrella Negra in Bucktown, and then out to Tin Fish in Tinley Park. There are definitely some laughs to be had with this group of citizen reviewers. Be sure to tune in tonight at 8:00 pm and online right here!
I hope you all enjoy the upcoming season as much as I have!
Cheers,
Catherine
Catherine De Orio is the host of Check, Please!. Follow her on Twitter @CatCalls and Instagram @catdeorio.