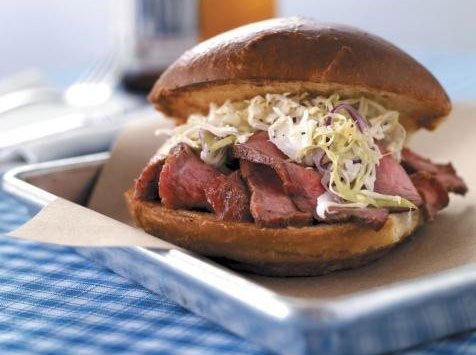 The Baconfest lineup has been announced! The event isn't until April 20, but you'll need time to snag tickets and start eating more salads to compensate for the fifth annual pork-a-palooza. The lineup includes Bar Pastoral, Hopleaf, Little Market, Saigon Sisters, and many other places. While the exact dishes being served aren't available yet, Bang Bang Pie Shop has already teased about pigs in a blanket.
Lunch time got a little more delicious – Charlie McKenna is bringing an outpost of popular BBQ spot Lillie's Q to the Chicago French Market. While the menu will be about half the size of the Wicker Park flagship, you can expect pulled pork, pulled chicken, tri-tip and hot link sandwiches, ribs, and side dishes. Plus the new spot will serve kettle chips dusted with pimiento cheese powder or Lillie's Q Carolina Dirt barbecue rub.
Atwood Café is offering a new post-work promotion: Flutes & Frites. Each Monday from 5:00 pm to close, the restaurant is offering a flute of bubbly plus a trio of frites and dipping sauces. Offerings will rotate, but you can expect sea salt and parmesan-topped frites.
Chicago French Market
131 North Clinton Street, Chicago
(312) 575-0306
Website
Atwood Café
1 West Washington Street, Chicago
(312) 368-1900
Website